All-season floor liners | $175
Other Models
Custom-designed floor liners help keep your cabin's carpeting in top condition. Deep channels trap water, mud and melting snow. Easy to clean, they come in sets of two for the 1st- and 2nd-row footwells.
More Vehicle Care And Protection Accessories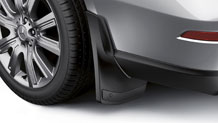 Battery trickle charger
$155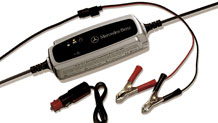 Genuine Mercedes-Benz Accessories
Genuine Mercedes-Benz Accessories allow you to define your driving experience with the same uncompromising quality and standards you have come to expect in your vehicle.
> Learn More
Lifestyle & Classic Collection
Express your automotive allegiance (and pass it on to family and friends) with our range of finely crafted offerings designed exclusively for Mercedes-Benz.
> Browse and Shop