Car care kits | $45
Other Models
Clean and protect your Mercedes-Benz with the superior, specially formulated products in our exclusive Car Care Kits packed neatly into a Mercedes-Benz Leisure Bag.
Exterior Kit includes Car Shampoo, Light-Alloy Wheel Cleaner with brush, Car Sponge and a Car Care Cloth.
Interior Kit includes Cabin Care Spray, Glass Cleaner, Auto Glass Sponge and a Car Care Cloth.
More Vehicle Care And Protection Accessories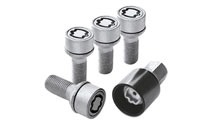 All-season floor liners
$175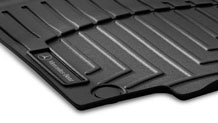 Battery trickle charger
$150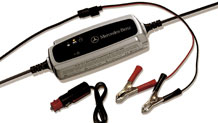 Genuine Mercedes-Benz Accessories
Genuine Mercedes-Benz Accessories allow you to define your driving experience with the same uncompromising quality and standards you have come to expect in your vehicle.
> Learn More
Lifestyle & Classic Collection
Express your automotive allegiance (and pass it on to family and friends) with our range of finely crafted offerings designed exclusively for Mercedes-Benz.
> Browse and Shop