The Illuminated Star
Select Your Model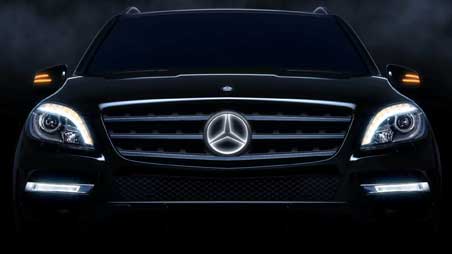 Looking for the perfect accessory for your Mercedes-Benz? Discover the Star!
The Illuminated Star is the ideal personal touch. This unique option uses light conductor and LED technology to illuminate the central star in the radiator grille. It's subtle, but eye-catching. Bright, but sophisticated. And it's your opportunity to announce to the world: "This is my Mercedes-Benz!"

Please check with your dealer if the Illuminated Star is available for your vehicle.
Genuine Mercedes-Benz Accessories
Genuine Mercedes-Benz Accessories allow you to define your driving experience with the same uncompromising quality and standards you have come to expect in your vehicle.
> Learn More
Lifestyle & Classic Collection
Express your automotive allegiance (and pass it on to family and friends) with our range of finely crafted offerings designed exclusively for Mercedes-Benz.
> Browse and Shop