Design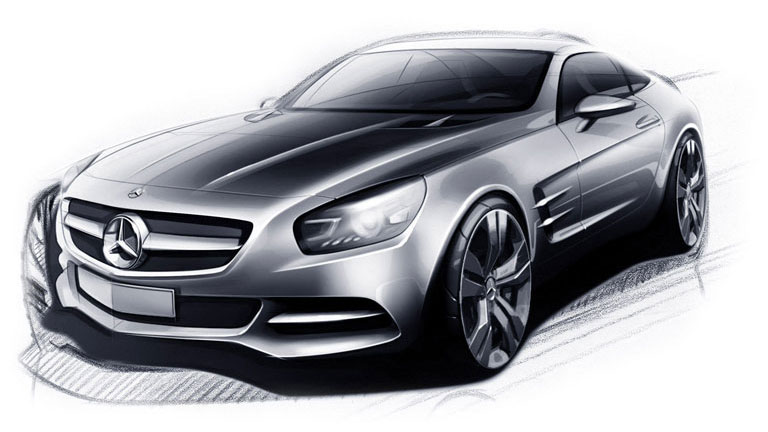 THE SHAPE OF PERFORMANCE
Even at first glance, you can tell there's something different about a Mercedes-AMG. The sharpened profile. The wider wheel arches. The road-hugging lower bodywork. At the AMG Design Center in Affalterbach, the aggressive character of Mercedes-AMG takes shape based on the advanced, high-performance technology beneath its skin.
GALLERY
Iconic Designs
1/20
More Info

1986 300E AMG 5.6

Delivering 375 lb-ft of torque and top speed approaching 190 mph, it was dubbed "The Hammer".

More Info

2008 DTM Mercedes AMG C-Class

Built for the German Touring Car Championship (DTM), with aerodynamics enhanced in the windtunnel.

More Info

2008 SL65 AMG Coupe Black Series

Its 661-hp biturbo V-12 established a new power record for production AMG vehicles.

More Info

2014 SLS AMG Coupe Black Series

An ultra-exclusive super sports car delivering racing-worthy performance with street-legal credentials.

More Info

2014 SLS AMG Coupe Black Series

Extensive use of carbon fiber gives it the best power-to-weight ratio of any Black Series vehicle yet.

More Info

2012 CLS63 AMG

The seductive silhouette of the second generation high-performance four-door coupe from AMG.

More Info

1971 300 SEL 6.8 AMG

Finishing second overall in the 24 Hours of Spa, the 428-hp "Red Sow" put AMG on the map in 1971.

More Info

1998 CLK-GTR

A huge success on the track, this GT1 racecar was produced in limited numbers for use on the road.

More Info

2014 E63 AMG S 4MATIC Wagon

With a staggering 0-to-60 time of just 3.6 seconds, it's the fastest production wagon in the world.

More Info

SLS AMG Drivetrain

A torque tube delivers power from the front-mid engine to a dual-clutch transaxle in the rear.

More Info

AMG Valvetrain

The four variable camshafts, 32 valves and three high-performance chains in the M152 AMG engine.

More Info

2014 G63 AMG SUV

A hand-built 5.5-liter AMG biturbo V-8 engine accompanies a hand-assembled frame and body.

More Info

MERCEDES AMG PETRONAS Formula One Racing Team

Drivers Lewis Hamilton and Nico Rosberg will pilot the "F1 W04" for the 2013 season.

More Info

AMG Engine Plaque

Each engine carries a plaque bearing the signature of the AMG Master Engine Builder who assembled it.

More Info

Handcrafted Performance

From their potent engines to their exquisite interiors, AMG vehicles exhibit meticulous workmanship.

More Info

2013 C63 AMG Black Series

Exclusive styling, greater performance and limited production are hallmarks of Black Series vehicles.

More Info

AMG Carbon-Ceramic High-Performance Braking System

With gold-painted calipers and carbon-fiber-reinforced ceramic rotors engineered for the track.

More Info

MERCEDES AMG PETRONAS Formula One racecar

The "F1 W03" featured a revolutionary, double Drag Reduction System to increase stability.

More Info

SLS AMG Interior

Showcasing AMG's seamless fusion of cutting-edge technology and old-world craftsmanship.

More Info

Racing Roots

AMG was founded on a passion for motorsports that continues today in F1, DTM and customer racing.
Next
Previous