PERFORMANCE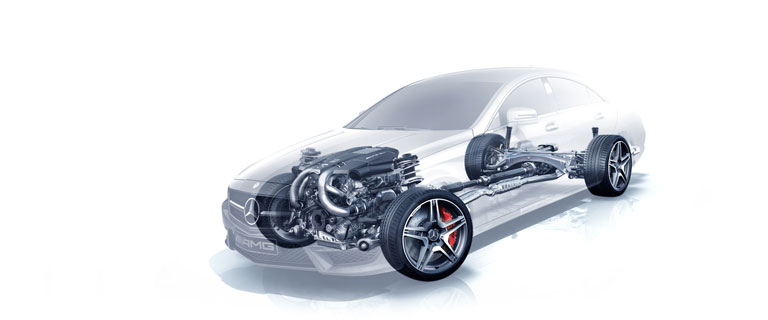 A TEAM EFFORT
While the hand-built engines usually steal the spotlight, the AMG approach to raising heart rates is anything but one-dimensional. It's about using all the weapons in the engineering arsenal to create a high-performance driving experience that's simply without equal.
AMG PERFORMANCE 4MATIC ALL-WHEEL DRIVE
FORCE OF FOUR
Based on legendary Mercedes-Benz 4MATIC technology, the AMG Performance 4MATIC all-wheel drive system is not only engineered to preserve the signature AMG feel while making the best use of available torque - it´s also up to 35% lighter than comparable systems. Which means it's a force to be reckoned with.
AMG DRIVING ACADEMY
EXPERIENCE AMG IN ITS NATURAL ENVIRONMENT
Under the guidance of professional instructors, you'll push your driving abilities and a selection of Mercedes-AMG models to the limit on some of America's most legendary racetracks. It's a high-speed, high-adrenaline driving adventure like no other. And it's engineered specifically to prove what you -- and AMG -- are made of.
Learn More