How To Videos - Setting the Clock (COMAND)
Our owners videos are designed to help you get the most out of your Mercedes-Benz. Your vehicle can memorize the seat settings, vent the interior before you enter and communicate with your garage door opener. These topics and many more are covered here.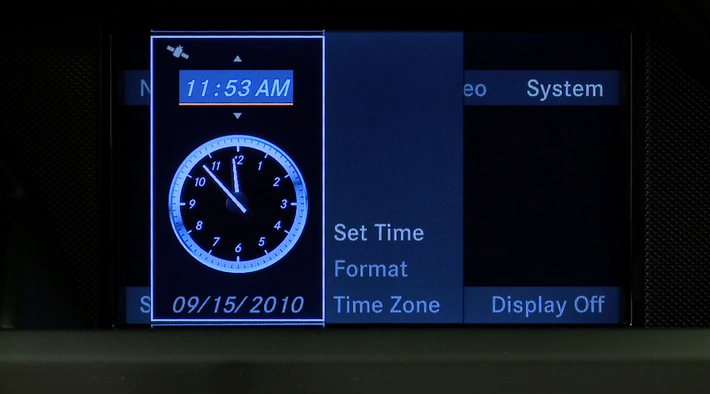 GPS technology automatically takes care of setting the time and date. So you really only need to reset the clock in order to account for daylight savings time or if you're driving into a new time zone. Here's how it works.