How To Videos - Load/Eject Disc changer (DVD)
Our owners videos are designed to help you get the most out of your Mercedes-Benz. Your vehicle can memorize the seat settings, vent the interior before you enter and communicate with your garage door opener. These topics and many more are covered here.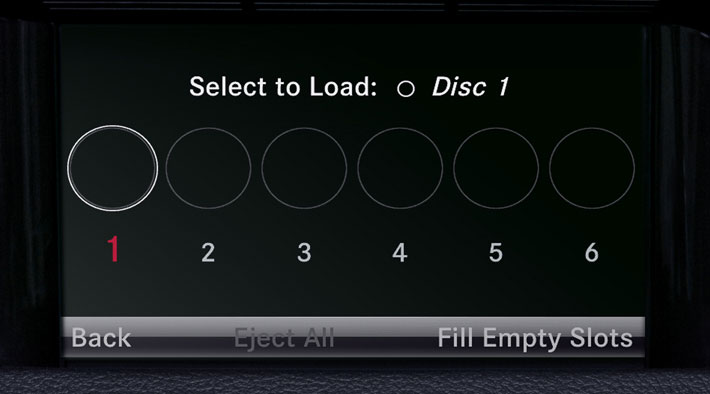 Load or eject CDs and DVDs with ease. Our COMAND System has a display with disc icons that indicate which slots are filled and which are free. Click to see more.