The All-New 2022 AMG SL Roadster Body Shell
This is how legends are born.
As an icon takes shape, stay tuned for future updates.
An all-new SL Roadster is sure to excite, but the journey is just beginning. Check back here as more information becomes available.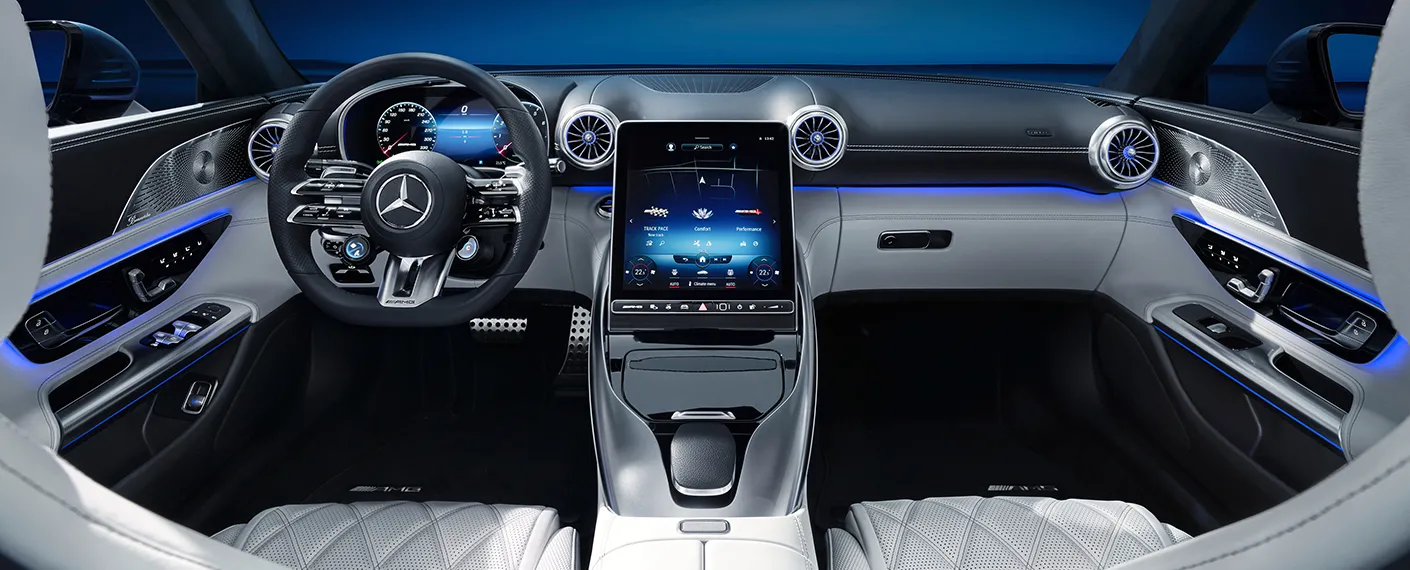 Discover the beauty below the surface.
When the all-new SL Roadster takes the stage later this year, its basis will be a completely new vehicle architecture. Meticulously developed by Mercedes-AMG, it consists of an aluminum space frame with self-supporting structure. The chassis itself features an intelligent material composition with high aluminum content and new fiber composites. This allows for high comfort, precise driving dynamics, optimal packaging and sporty body proportions.
Just like the original SL in 1952, known as the Gullwing, the 2022 model was first conceptualized on a blank sheet of paper. Not a single component was taken from the preceding SL model or a similar model like the GT, making it a completely unique automobile. Check back here to track its progress and be ready for its arrival later this year.