Custom-designed rubber mats help keep your car's carpeting in top condition. Deep channels trap water, mud and melting snow. Easy to clean, they come in sets of 2 for front and 2 for rear. Available in Black or Beige.
More Vehicle care & Protection Accessories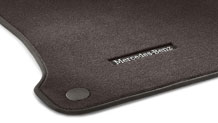 Mercedes-Benz Car Cover
$255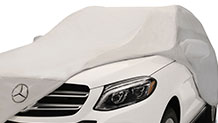 AMG Indoor Car Cover
$370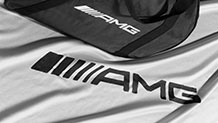 Genuine Mercedes-Benz Accessories
Genuine Mercedes-Benz Accessories allow you to define your driving experience with the same uncompromising quality and standards you have come to expect in your vehicle.
> Learn More
Lifestyle & Classic Collection
Express your automotive allegiance (and pass it on to family and friends) with our range of finely crafted offerings designed exclusively for Mercedes-Benz.
> Browse and Shop