Constructed of durable foam with a nylon casing and hook-and-loop fasteners, the cargo stabilizer offers firm lateral hold to help keep objects from sliding around under normal driving conditions. Measures 36" x 2" x 2".
More Cargo Management Accessories
Collapsible shopping crate
$30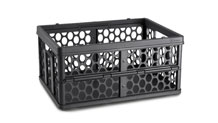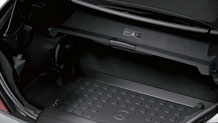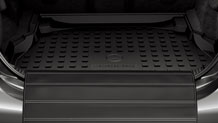 Genuine Mercedes-Benz Accessories
Genuine Mercedes-Benz Accessories allow you to define your driving experience with the same uncompromising quality and standards you have come to expect in your vehicle.
> Learn More
Lifestyle & Classic Collection
Express your automotive allegiance (and pass it on to family and friends) with our range of finely crafted offerings designed exclusively for Mercedes-Benz.
> Browse and Shop