Mud flaps: the antidote to muddy roads. Wet, muddy roads. Gravel from road works. Mud flaps protect the sides, rear and underbody of your vehicle from scratches and damage from loose chippings. They also help protect following traffic from loose chippings, splash water and dirt. And they minimise spray. The mud flaps are precision-tailored to the contours of the vehicle. They have a dynamic look, ensuring that the vehicle's sporty appearance is not affected. The high-quality material is extremely hard-wearing, durable and UV-resistant.
More Vehicle Care and Protection Accessories
All-season floor mats
$130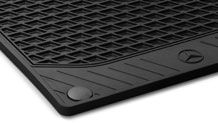 Mercedes-Benz car cover
$260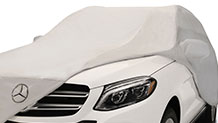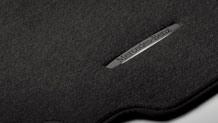 Genuine Mercedes-Benz Accessories
Genuine Mercedes-Benz Accessories allow you to define your driving experience with the same uncompromising quality and standards you have come to expect in your vehicle.
> Learn More
Lifestyle & Classic Collection
Express your automotive allegiance (and pass it on to family and friends) with our range of finely crafted offerings designed exclusively for Mercedes-Benz.
> Browse and Shop