PERFORMANCE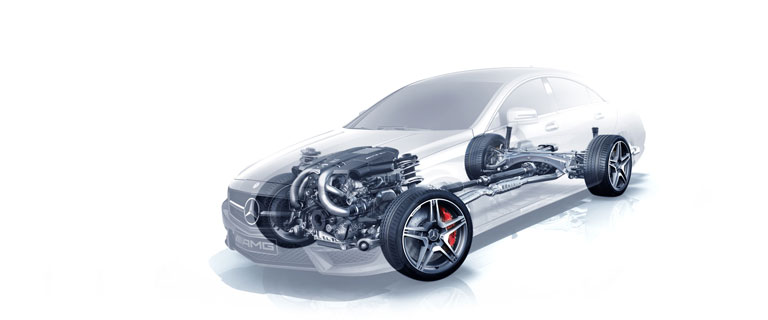 A TEAM EFFORT
While the hand-built engines usually steal the spotlight, the AMG approach to raising heart rates is anything but one-dimensional. It's about using all the weapons in the engineering arsenal to create a high-performance driving experience that's simply without equal.
Power Delivery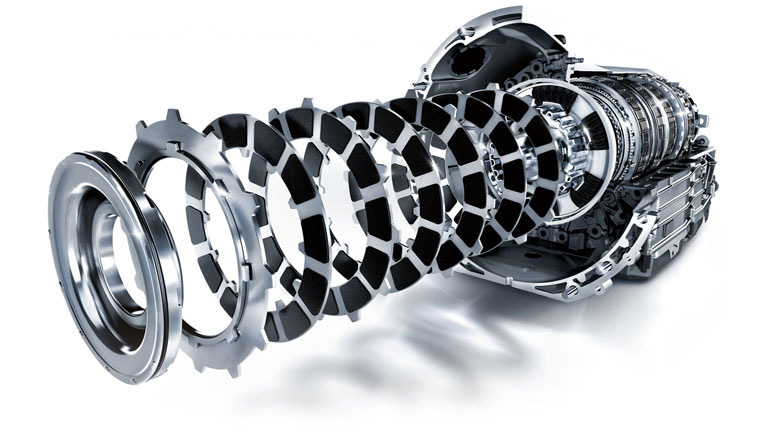 POWER DELIVERY
With each successive generation, AMG engines produce more muscle more efficiently, but it's the job of AMG transmissions to refine that power and deliver it with both speed and precision. Advanced gearboxes, up to four selectable driving modes, and racing-derived features including dual- or multi-clutch technology are more than up to the task.
Handling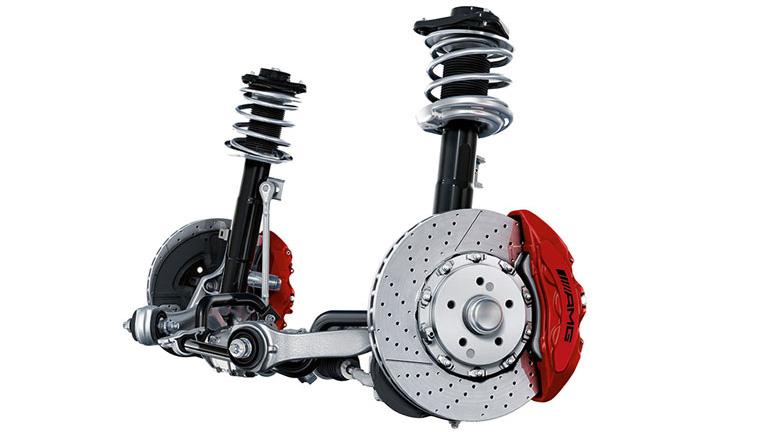 HANDLING
In a Mercedes-AMG, everything from weight distribution and wheel design to load transfer and frame rigidity has been engineered for responsiveness. AMG suspensions feature exclusive components and hardware, not to mention sophisticated architecture honed over years on the track. Likewise, AMG braking systems employ technologies from the world of racing like heat-conquering compound discs and carbon-ceramic construction.
Sound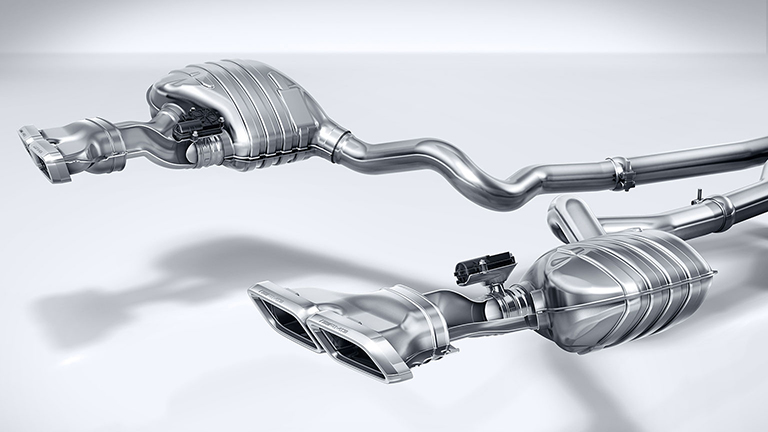 SOUND
At AMG, what you hear when you put your foot down is just as important as what you feel. More than just tuned for performance, AMG exhaust systems are acoustically tuned to unleash the muscular growl of AMG engines during acceleration and downshifts, as well as when you fire the ignition. At cruising speeds, you're treated to a mellow yet throaty reminder of the power within.
AMG PERFORMANCE 4MATIC ALL-WHEEL DRIVE
FORCE OF FOUR
Based on legendary Mercedes-Benz 4MATIC technology, the AMG Performance 4MATIC all-wheel drive system is not only engineered to preserve the signature AMG feel while making the best use of available torque - it´s also up to 35% lighter than comparable systems. Which means it's a force to be reckoned with.
AMG DRIVING ACADEMY
EXPERIENCE AMG IN ITS NATURAL ENVIRONMENT
Under the guidance of professional instructors, you'll push your driving abilities and a selection of Mercedes-AMG models to the limit on some of America's most legendary racetracks. It's a high-speed, high-adrenaline driving adventure like no other. And it's engineered specifically to prove what you -- and AMG -- are made of.
Learn More