Warranty
When you choose a Certified Pre-Owned (CPO) Mercedes-Benz, you get much more than an extraordinary automobile. You get industry-leading coverage -- which now includes unlimited mileage with all CPO warranties.†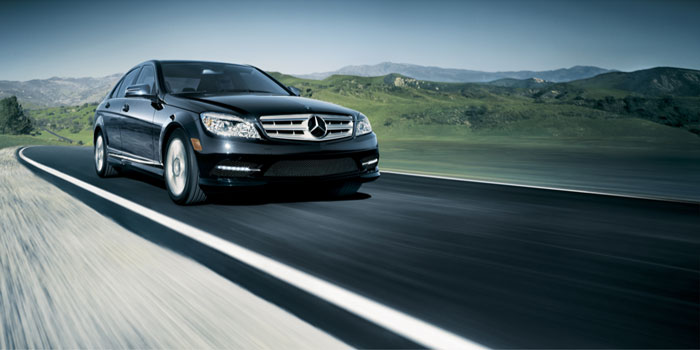 See the most Frequently Asked Questions.
Additional, affordable coverage that starts when the standard warranty ends.
Every Mercedes-Benz Certified Pre-Owned (MBCPO) vehicle is covered by the standard MBCPO Limited Warranty -- which now runs for 1 year with unlimited miles, starting when your vehicle's original 4-year/50,000-mile* Mercedes-Benz New Vehicle Limited Warranty expires.

So that you can continue to enjoy unparalleled peace of mind when the CPO Limited Warranty ends, our Mercedes-Benz Certified Pre-Owned Extended Limited Warranty program offers additional coverage for either 1 or 2 years -- now with unlimited miles.

*Whichever comes first. Please see your Mercedes-Benz Dealer for a copy of the Mercedes-Benz Certified Pre-Owned Limited Warranty and the Mercedes-Benz Certified Pre-Owned Extended Limited Warranty.
You're driving one of life's luxuries - a Mercedes-Benz Pre-Owned vehicle. Be sure to talk to your dealership representative about properly caring for your investment with Mercedes-Benz Pre-Owned Prepaid Maintenance. It's the smart, convenient way to ensure your vehicle's required maintenance needs are taken care of the right way.
Mercedes-Benz Prepaid Maintenance covers required maintenance at your vehicles specific maintenance intervals and provides these benefits:
• Measureable savings versus purchasing maintenance as you go*
• The convenience of having paid in advance
• Maintenance performed by Mercedes-Benz trained technicians using Genuine Mercedes-Benz Parts
• Potential increase in resale value
The plan offers 2 or 3 service packages to choose from, includes required services and may be purchased on model year 07 or newer vehicles and up to 80,000 total vehicle accumulated miles. Services must be performed in consecutive order.
Mercedes-Benz also offers flexible payment options. Please contact your dealership for more details.
*Savings may vary by dealer and model. Mercedes-Benz Prepaid Maintenance is available for all models except Maybach, SLR, and SLS.
Every vehicle is backed by one of the most comprehensive certified pre-owned warranties available -- now with unlimited mileage.
Every Mercedes-Benz Certified Pre-Owned (MBCPO) vehicle comes with unparalleled peace of mind. For starters, it´s covered by any remaining portion of the
Mercedes-Benz four-year/50,000 mile* New Vehicle Limited Warranty.

Then, the MBCPO Limited Warranty provides comprehensive vehicle coverage for another 12 months -- now, with unlimited miles. For those MBCPO vehicles that are no longer covered by the New Vehicle Warranty, the MBCPO Limited Warranty takes effect at the time of delivery.

Coverage extends to the engine and powertrain, steering, suspension, brakes (excluding wear of discs and pads), electrical system, climate control system, and more.**

*Whichever comes first.
**Please see your Mercedes-Benz Dealer for a copy of the Mercedes-Benz Certified Pre-Owned Limited Warranty