AMG GLE 43, AMG GLE 63 and AMG GLE 63 S
The AMG GLE SUVs are more than capable, confident and comfortable SUVs. They're capable of igniting your driving passion. Confident in their dominating power. And totally comfortable going places few SUVs would dare. Like your favorite back road, curves and all.

AMG: Driving performance for 50 years

In an old mill in 1967, two automotive engineers with a passion for motorsports began turning Mercedes-Benz sedans into winning racecars. Today, as the performance division of Mercedes-Benz, AMG continues to create victory on the track and desire on the streets of the world. Every Mercedes-AMG vehicle is the product of craftsmen, designers and engineers who live to test limits, and for a singular goal: Driving Performance.

Some things cannot be mass-produced.

To create perfection and then vouch for it, with one's skill and one's name — is a principle that's lived and breathed at AMG. Every single GLE 63 and GLE 63 S engine is hand-built by its own master craftsman. From the placement of the pistons to the recording of every torque spec, "One Man - One Engine" is a promise sealed by its creator's signature on the plaque affixed atop each engine. Even the heart of a Mercedes-AMG has a soul.

Born to perform, developed to outperform
A Mercedes-AMG engine only starts with the state of the art. From there, everything from fuel pressure to exhaust routing is developed to quicken, heighten and intensify its response, and yours. Developed for AMG's racecars, patented NANOSLIDE® cylinder walls cut friction, raising endurance and power.
---
From the track, to the beaten track

The GLE 43 SUV reveals its racing-bred soul on any road. Countless fortifications boost its AMG-enhanced biturbo V6 to 385 hp. A paddle-shifted 9G-TRONIC 9-speed transmission turns 384 lb-ft of torque into a growling, grin-inducing rush. And its sharp looks are a perfect match for its driving style.
Multiple modes, for all your driving moods

Based on AIRMATIC®, the AMG Sport Suspension turns pressurized air into poised performance. It's also height-adjustable and adaptive. The many modes of AMG DYNAMIC SELECT let you dial in the shifting, throttle response, exhaust sound, and suspension settings.

Unmistakable presence.
The precision, craftsmanship and advanced performance technology is not only under the hood of an AMG GLE SUV. You can feel it from behind the wheel, too, from its exclusive controls to its exquisite cabin appointments.
---
Unforgettable performance.

From the AMG-enhanced front air dam and 20-inch or 21-inch AMG wheels to their symphonic tailpipes, the AMG GLE SUVs capture admiring eyes. Biturbo engines, performance all-wheel drive and air suspension reveal thousands of details in impeccable harmony.
AMG GLE 63 with Night Package

AMG GLE 63 with Night Package
The power of attraction, and of traction
AMG Performance 4MATIC is engineered to turn torque into traction. Launches put power to pavement for quicker takeoffs. The lightweight system expertly apportions base torque 40:60 front-to-rear, sharpening agility in corners and powering out of them assertively.
Learn more about Mercedes-AMG

Models
AMG GLE 43 SUV
$67,750* MSRP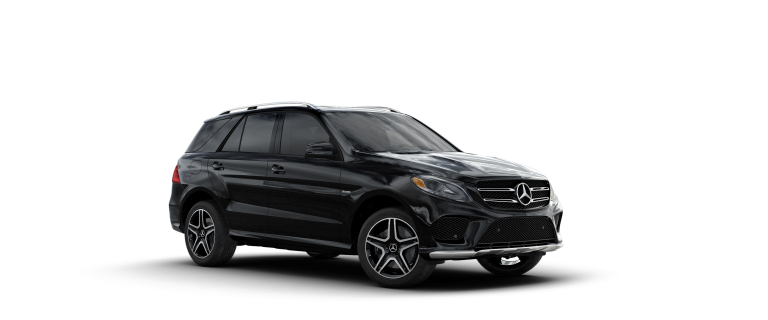 Engine AMG-enhanced 3.0L V6 biturbo
Colors
Black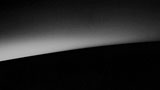 Black

Polar White

Obsidian Black Metallic

Iridium Silver Metallic

Dakota Brown Metallic

Lunar Blue Metallic

Brilliant Blue Metallic

Selenite Grey Metallic

Diamond Silver Metallic

designo Cardinal Red Metallic

designo Diamond White Metallic
Towing Capacity 7200 ‡

Horsepower @ 6100 rpm 385 hp

Torque @ 2500-5,000 rpm 384 lb-ft
Model 1 of 3
AMG GLE 43 SUV

$67,750* MSRP

AMG GLE 63 SUV

$102,550* MSRP

AMG GLE 63 S SUV

$109,700* MSRP
AMG GLE 43 SUV

$67,750* MSRP

Engine AMG-enhanced 3.0L V6 biturbo

AMG GLE 43 SUV

$67,750* MSRP

Engine AMG-enhanced 3.0L V6 biturbo

Towing Capacity 7200 ‡

Horsepower @ 6100 rpm 385 hp

Torque @ 2500-5,000 rpm 384 lb-ft

AMG GLE 63 SUV

$102,550* MSRP

Engine AMG 5.5L V8 biturbo

AMG GLE 63 SUV

$102,550* MSRP

Engine AMG 5.5L V8 biturbo

Towing Capacity 7,200 lbs‡

Horsepower @ 5,550 rpm 550 hp

Torque @ 1,750-5,000 rpm 516 lb-ft