European Delivery Program
Meet your new Mercedes-Benz at the place where it was born.
The Drive of a Lifetime
The European Delivery Program lets you pick up your new Mercedes-Benz in style. You'll get an in-depth look at the history of Mercedes-Benz and start things off right with a majestic journey through locations like the Swiss Alps, the Black Forest or the French Riviera. It's a once-in-a-lifetime experience, and the perfect way to begin your ownership.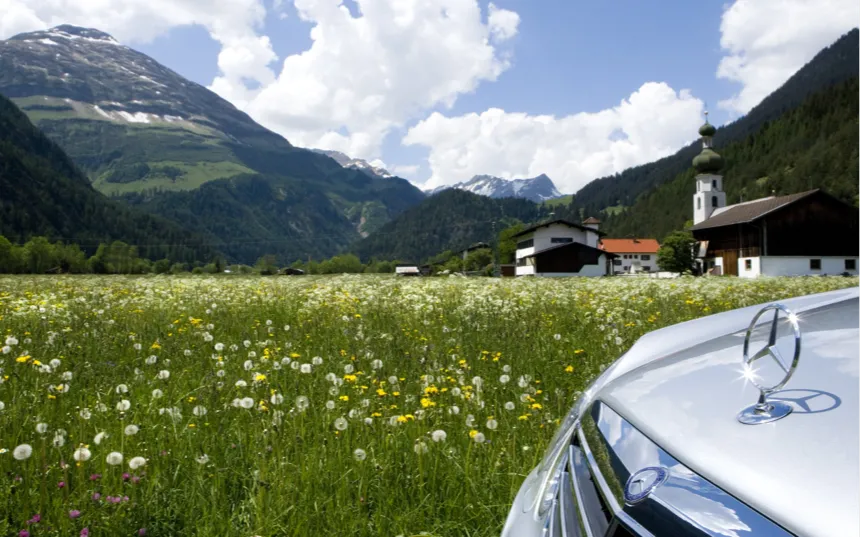 From the Factory to Your Home
It starts in Stuttgart, Germany. Here you will meet your vehicle, take a tour of the factory and check out the Mercedes-Benz Museum – an experience that is sure to leave a lasting impression. Then, with a full tank of fuel, you'll begin the adventure to your selected drop-off point. Your vehicle will then be shipped across the ocean, meeting you back at home.
Whether you're winding your way through snow-capped villages, or venturing into the majestic countryside, there's no better place to immerse yourself in the Mercedes-Benz experience. That´s why we created the European Delivery Program.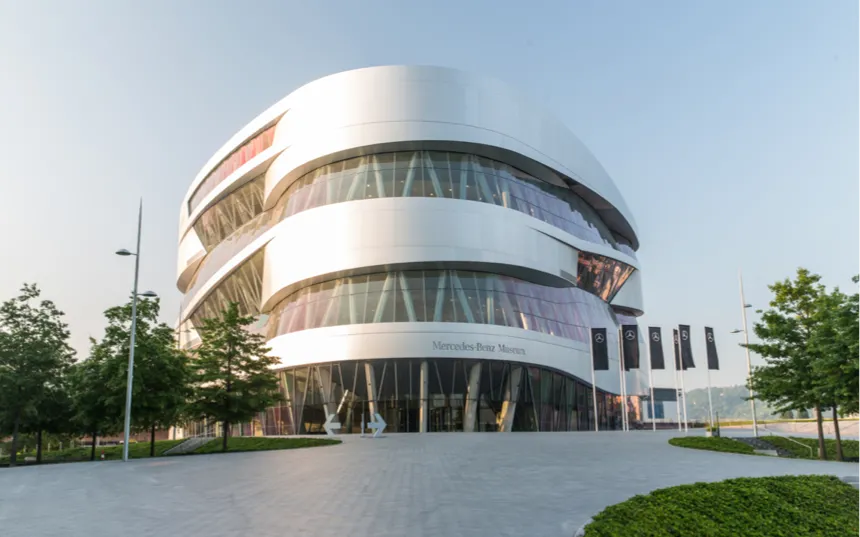 Arrival and Accommodation
Up to 7% savings on the total MSRP for eligible models
Two courtesy limousine transfers within Stuttgart from airport or main railroad station to the Delivery Center & from the hotel in Stuttgart to Delivery Center. 
Breakfast or lunch at the Delivery Center restaurant
Tickets to the Mercedes-Benz Museum
A tour of the Mercedes-Benz factory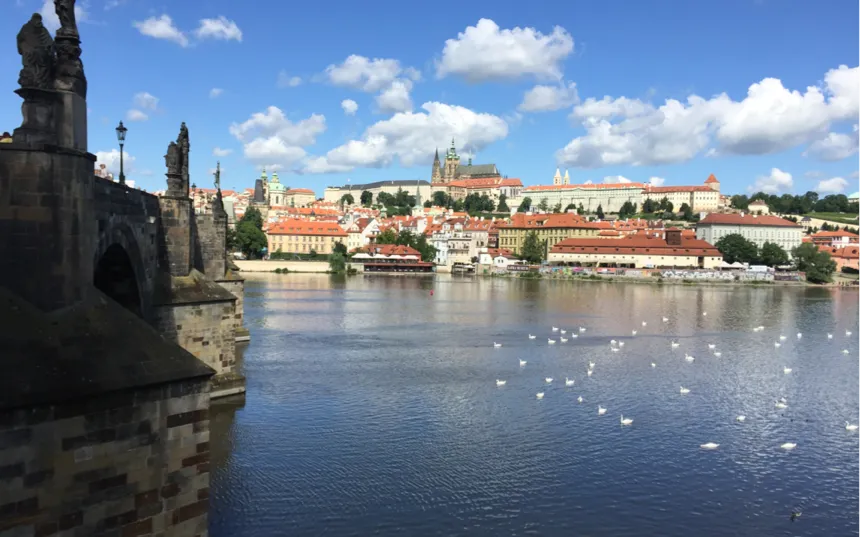 Touring Europe and US Delivery
Full tank of fuel
15 days of European Road Insurance with zero deductible
Conveyance from one of the 11 drop-off points to the port of shipment
Ocean freight to the US port
Marine insurance
Transportation to the dealership
Waiving of the destination charge
Delivery & Drop-Off
After touring the Mercedes-Benz factory, you'll receive your vehicle at a Delivery Center, drive through Europe, and return it to a drop-off location before being reunited back at home.
Download Map

Where to Meet Your Vehicle
After careful review with your dealership, your new Mercedes-Benz is ready to be picked-up and driven. Enjoy a delicious sit-down meal, and receive your vehicle at one of our state-of-the-art Delivery Centers at either of these locations:
Stuttgart, Germany
Bremen, Germany

Excellence, Every Step of the Way
Available for S-Class, CLS, SL and AMG customers, the Center of Excellence in Sindelfingen offers a tailored delivery experience and a brand immersion that's second-to-none. Schedule your delivery soon, as availability is limited.

Where to Drop Your Vehicle Off
With locations around Europe, you can easily craft the perfect trip, before arriving at any of these drop-off locations:
Amsterdam, Netherlands
Bremerhaven, Germany
Hamburg, Germany
Berlin, Germany
Frankfurt, Germany
Munich, Germany
Sindelfingen, Germany
Geneva, Switzerland
Zurich, Switzerland
Nice, France
Paris, France
Madrid, Spain (additional cost)
London, England (additional cost)
Koper, Slovenia (additional cost)
Italy (additional cost)

Tour the Mercedes-Benz Factory
See just what goes into the creation of your Mercedes-Benz at our factories in Bremen and Stuttgart. From the outer shell to the bespoke interior, every part of your vehicle is crafted with care, and you'll be there to see it firsthand.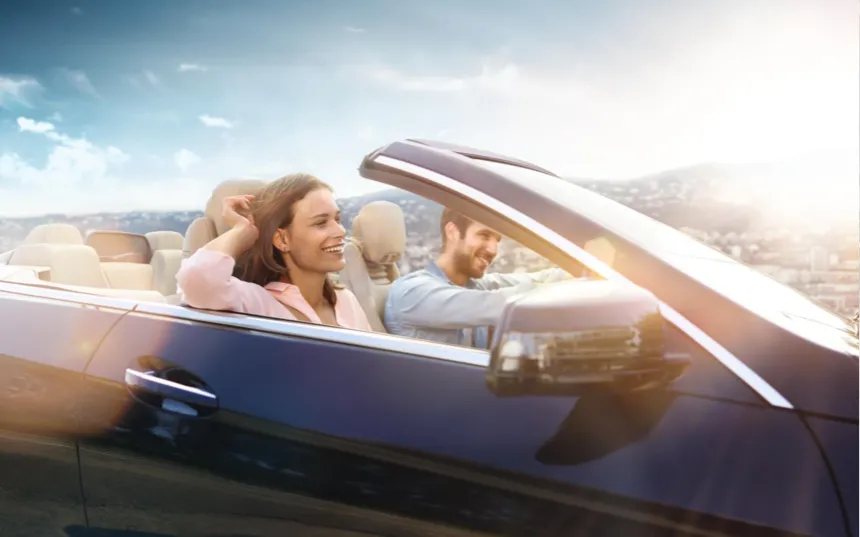 Need Help Planning Your Trip?
Contact your dealer to get started. After a quick registration process, you'll receive a confirmation, insurance information and other important travel details.
Contact a Dealer
Frequently Asked Questions
Purchasing Options
MBUSA can only process orders for U.S. specification vehicles.
It is possible to lease a vehicle through Mercedes-Benz Financial Services or a different leasing company and pick it up at the Delivery Center in Germany. However, the maximum time you can keep a leased or financed vehicle in Europe is one month.
You may cancel your order, but a $200 cancellation fee will apply.
Insurance
AXA Insurance coverage will apply within the geographical borders of Europe.
Customers can purchase additional insurance up to twelve months in length. An extension of the International Registration and insurance beyond its original expiration date is not possible. Therefore, it is important that you order the exact insurance coverage required at least two weeks prior to your delivery date. Please contact your dealer for rates. Changes are not possible at the Delivery Center.
Other insurance companies are not accepted. All vehicles delivered through the European Delivery Program must be covered by AXA Insurance.
Touring Europe
Up to a maximum of 12 months if purchased, or thirty 30 days if leased or financed. The International Registration is limited to the duration of your insurance, which cannot exceed a maximum period of 12 months from the date of registration. The German Export Registration Plates are not valid in the U.S.
If you travel through Austria, Switzerland & Italy an International Driver's License is needed. It can be obtained from any AAA location in the US, and its cost varies. The vehicle must also have a sticker for travel on the roadways, which can be purchased at gas stations (in Germany and Austria) and at the borders.
If your European Road Insurance/Registration exceeds three (3) months, the road tax is applicable. The Road Tax is payable at time of delivery in Germany.
Toll stickers are required for all vehicles on highways in Austria, Switzerland and Italy. They can be purchased at gas stations (in Germany, Switzerland and Italy) and at the borders. Authorities in Germany and Italy fine heavily for non-compliance with these regulations.
The European Navigation package works for all classes offered in the European Delivery Program. Upon the vehicle's return to the United States, the US data is entered into the navigation system by our Vehicle Preparation Center.
While traveling in Europe during the months of November through April, it is the responsibility of the car owner/driver to adhere to local traffic regulations, which require that a vehicle must have winter tires in winter driving conditions, and take appropriate measures for travel in prevailing weather conditions. Disregarding this can result in a fine of up to €5,000. As stated in the Operator's Manual for your vehicle, always use winter tires at temperatures below 45 degrees Fahrenheit (7 degrees Celsius) and whenever wintry road conditions prevail. See your Operator's Manual for specific details concerning operation of your vehicle, including information concerning tires and snow chains for winter driving conditions. Cars with "R02 code" All Season Tires (M+S marked on the side of the tire) meet the winter tire laws in Germany and Austria.
German law requires the use of a child safety seat for any child less than 12 years of age and less than 50" tall.
Delivery to the US
US Customs requires a copy of your passport or driver's license and the Social Security number of the individual purchaser, as well as his/her IRS ID Number (EID) if the vehicle is purchased in the name of a company. A street address is also necessary (a P.O. Box is not acceptable). Without this information the vehicle cannot be cleared by customs. You will be asked to fill out an EPA form and a Power of Attorney document and return it to our US Customs broker. This is a mandatory Power of Attorney that allows us to clear the vehicle on the behalf of the customer/dealership.
Marine Insurance only covers the equipment as listed on the Confirmation of Order/Invoice. No other accessories or personal belongings are covered during transport. Neither the shipping lines nor US Customs allow items other than what's listed on the Confirmation of Order/Invoice in the car.
Return shipment to the East Coast will take a total of approximately 11 weeks. Shipment to the West Coast will take approximately 13 weeks. The vehicle will be delivered to the dealership. If your vehicle is dropped off outside of Germany, please allow an additional three weeks of shipment time. From Bremerhaven, your vehicle will remain at the port as the ship prepares to load your vehicle and other vehicles booked for this ocean transport. Each ship can carry up to thousands of vehicles. Please expect a few weeks for this to take place before the ship sets sail for your destination. Once your vehicle is at the port in the US, please allow at least 5-6 weeks for it to arrive at the dealership. Note: once the vehicle arrives at one of our ports of entry (Baltimore, Brunswick or Los Angeles), it is customs cleared as a privately owned car. This process may take up to a week or more. After customs clearance, the vehicle is conveyed to the Mercedes-Benz Vehicle Preparation Center (VPC), to go through a comprehensive quality control check. It is evaluated for any damages that might have occurred while traveling in Europe or in transit. These comprehensive procedures require an average of 10 to 20 business days. However, if considerable damage is found, the delivery of your vehicle to dealership may be delayed. The transportation time when delivering to the dealership may vary depending on the dealership's location. Your dealership can track this vehicle once it is at the Vehicle Preparation Center. Therefore, once the vehicle arrives at the port, please allow at least 5-6 weeks before it arrives at your dealership (for a total of 11 weeks for the East Coast and 13 weeks to West Coast if dropped off in Germany).