The First to Bear the Mercedes-EQ Badge
Our newest models are changing the future of Mercedes-Benz, and the future of automobiles everywhere.

The EQS
S-Class levels of luxury with an electric architecture all its own. Arriving this year.

The EQB
An all-terrain, all-electric SUV with optional seating for seven. Scheduled to arrive in 2022.

The EQE
A mid-size sedan with E-Class lineage and electric power. Scheduled to arrive in 2022.
The Advantage of Electric Intelligence
Electric vehicles present clear benefits in the areas of sustainability and efficiency, but also in performance and design. At Mercedes-Benz, we pledge to embrace the electric future while continuing to build the greatest cars the world has ever seen.


Safety, performance, and technology with an all-electric twist.
Mercedes-Benz vehicles have always excelled in those three areas, and electric drivetrains give us the opportunity to advance our capabilities even further. From quicker acceleration to elevated ride comfort, the benefits of electric power are immediate, but our vision doesn't stop there. Technology "under the hood" is matched by technology in the driver's seat. Improved battery power is matched by improved design. Mercedes-EQ vehicles are built to appeal to your intelligence and your emotions.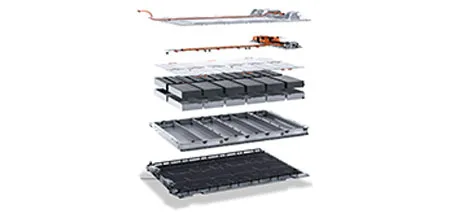 Synchronous Motors
All Mercedes-EQ vehicles use synchronous motors, known for their high efficiency, compact size and ability to produce high torque at low speeds.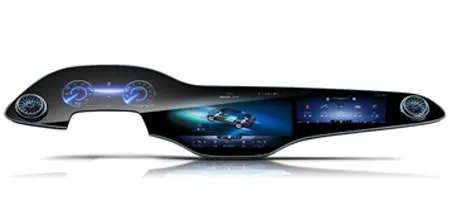 The MBUX Hyperscreen
Available in the new EQS, MBUX Hyperscreen is a 56" curved glass instrument panel that stretches from door to door and provides a seamless, highly-intuitive interface.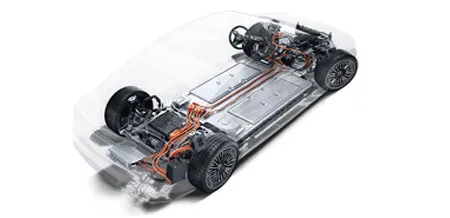 Lithium-ion Batteries
Positioned beneath the vehicle floor, our next-generation Lithium-ion batteries set new benchmarks in performance, efficiency and charging capacity.
Frequently Asked Questions
There are thousands of electric car charging stations all across America, and more are popping up every day. But if you're unsure what's near you, head to the ChargePoint website. Here you can see all of the charging stations in your area and plan possible trips to see where you can recharge along the way.
We recommend installing a Level 2 charger in your home which will allow you to charge much faster than a traditional household wall outlet. The ChargePoint Home Flex is the wallbox we'd recommend. Please go to their website to purchase one. In addition, we recommend using Qmerit for installation.
Every electric vehicle is different. For example, the EQS can go from 10% to 80% in just 31 minutes using a DC fast charging unit (maximum 200kW), and chances are, you will never have to go from empty to full to get where you need to go. In most cases, people charge at home and at work, when their car is parked and they're busy doing other things.
All Mercedes-EQ vehicles undergo rigorous safety testing, just like their gas-powered counterparts. They are tested in extreme heat and cold, are extensively crash-tested, and are built with inherent safety measures to minimize risk in the event of a collision.
The common myth is that electric vehicles can only go a short distance. What's important to remember is that you can typically do all your daily driving (and more) on just one charge. But if you do want to road trip, Mercedes-EQ has partnered with Electrify America for two years of complimentary 30-minute charging sessions. Electrify America has a nationwide network of more than 2,600 DC Fast Chargers and are expanding more as time goes on. To get a better idea, try planning a trip using the trip planner on the Electrify America website.
Yes. In fact, they perform even better in areas like torque and acceleration. Because the drive system is electric as opposed to mechanical, the reaction is instant, without the lag of a typical gas engine. At the same time, electric vehicles are quieter and smoother for a more pleasant driving experience.