Welcome to your Mercedes-EQ charging destination.
Let's get you set up for the road ahead.
Charging Levels
Electric vehicles require charging through either a Level 1, 2 or 3 charger. The three levels indicate different charging speeds, measured in kilowatts (kW), accessible via home chargers or public charging stations.
Locating Stations
The Mercedes me connect app or the Mercedes-Benz User Experience (MBUX) headunit can help you find charging stations and make it easy to filter by charging speed or even Plug & Charge functionality.
Planning for Trips
Your vehicle will monitor its state of charge and suggest the ideal time to stop for a charge. The Electric Intelligence service optimizes navigation route guidance and automatically factors in necessary charging stops for long-distance travel.

The heart of your charging ecosystem.
Mercedes me Charge is a suite of charging features within Mercedes me connect specifically designed for your Mercedes-EQ. Find out what Mercedes me Charge includes, explore key benefits and learn how to register your Mercedes-EQ vehicle.
Get Started
Charging Your Mercedes-EQ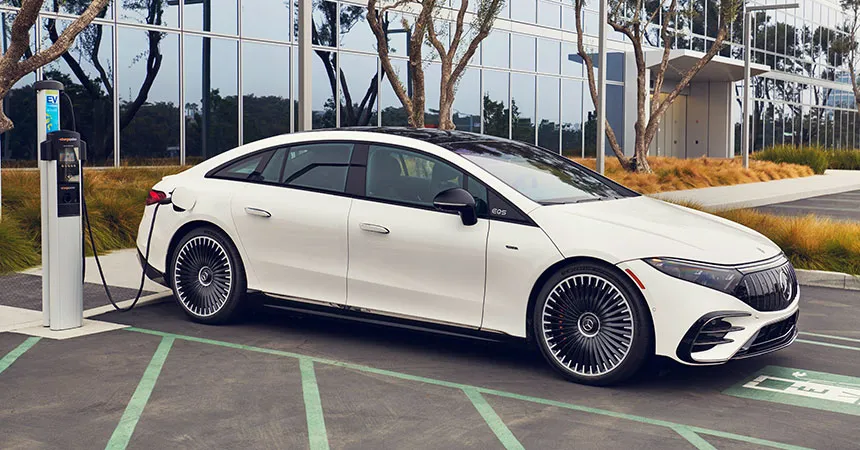 Stay charged at every point in your journey.
Your Mercedes-EQ can be conveniently charged at home or on the go. Learn about all the different charging methods and how to navigate to charging stations with ease.
Charge on the Go