Owners
Get closer to your Mercedes-Benz and see how to maintain it with the resources below and Mercedes me.
Mercedes me
With Mercedes me, owners can easily view their vehicle information, get 24/7 assistance, access connected vehicle services and more. Visit the Mercedes me website or download the following apps to get started.

3G networks are retiring.
Network carriers have elected to decommission the 3G network and mbrace services in the Mercedes me app will no longer be available. Learn what this means for your vehicle's connected services and alternative solutions available.
Learn More

Mobility Equipment
If you or a family member have special transportation needs, you may be eligible for the Mercedes-Benz Mobility Program which helps manage the cost of having equipment installed in your vehicle and making it accessible to all. View our program guidelines below or learn more from the National Mobility Equipment Dealers Association.
*European model shown.

View Program Guidelines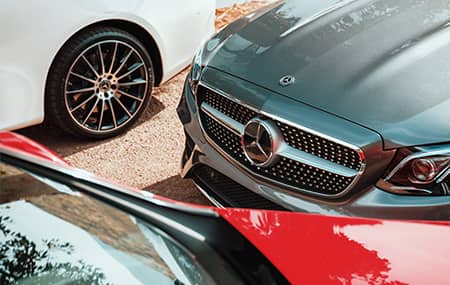 Maintaining your Mercedes-Benz
Your Mercedes-Benz is made up of thousands of parts, all working in unison to deliver quality performance, comfort and safety. See how to properly maintain it at every leg of the journey, and keep it running like new for years to come.