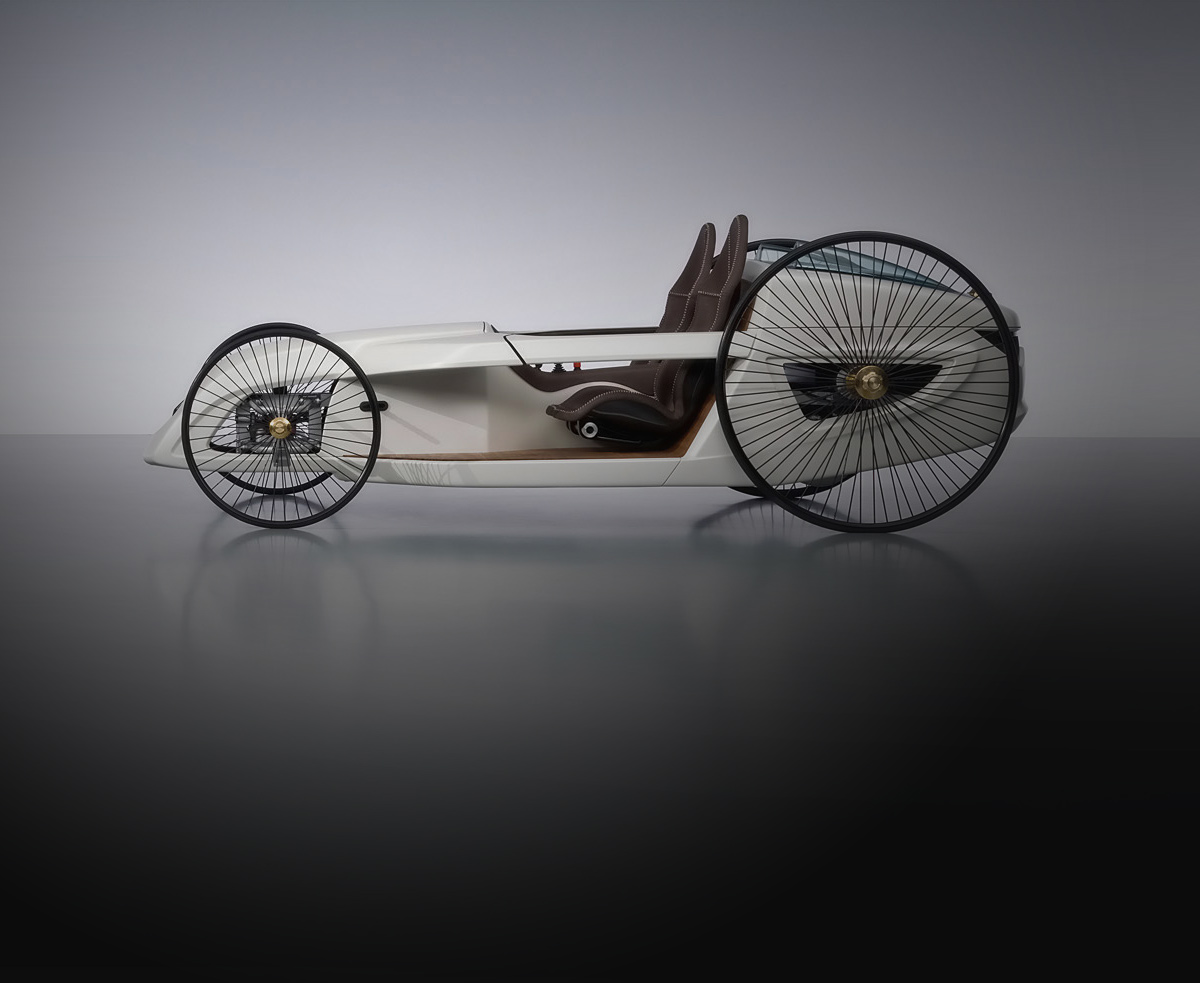 Leading through innovation
Even more than its meticulous engineering, Mercedes-Benz is defined by its continuous innovation. Since inventing the car in 1886, we've simply never stopped reinventing it.
What begins as a breakthrough becomes the standard for every car on the road.
Mercedes-Benz has a history of making history. Since the first car, Mercedes-Benz has set the pace for what all cars might someday become. With an ongoing stream of firsts in safety, performance and driving enjoyment, it's an ever more exciting roadmap to the future. And while there's a neverending roster of new achievements, there's only one reason the world's first automaker remains first in innovation. Carl Benz said it best: "The love of inventing never dies."
Discover more about the Mercedes innovation: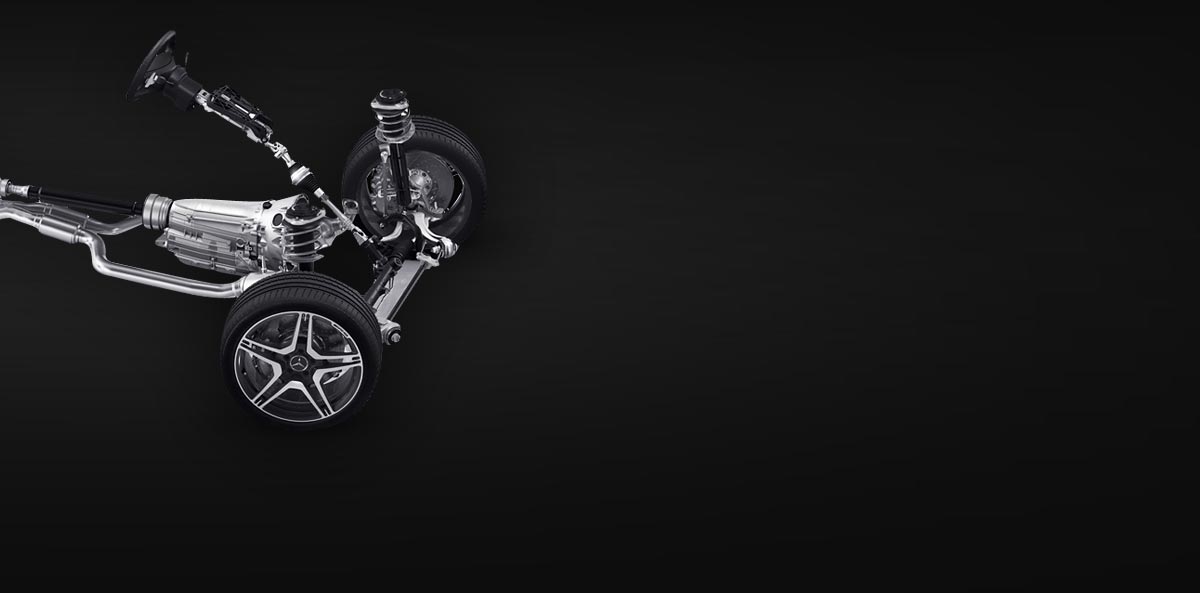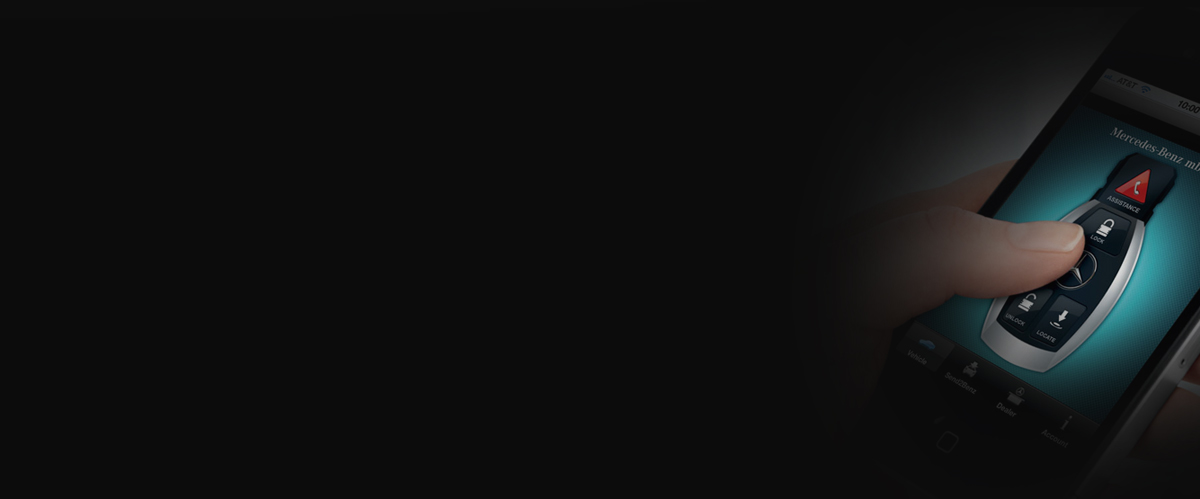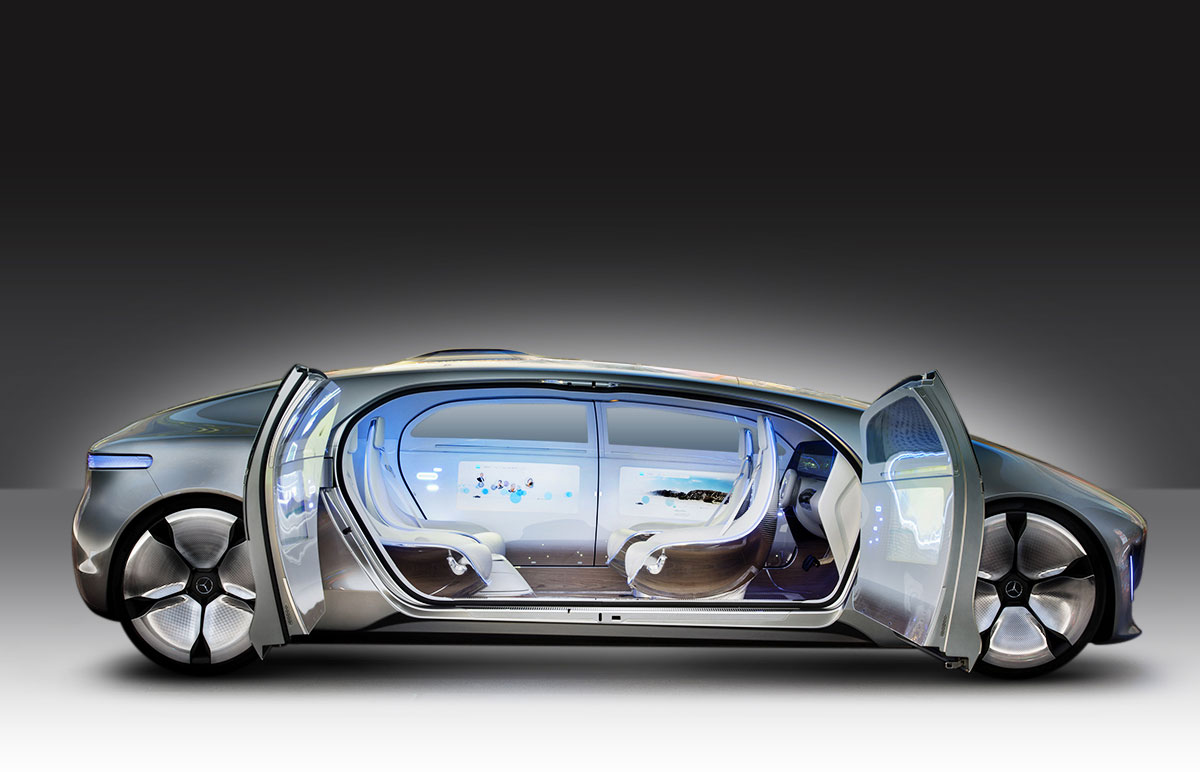 The first car
In 1886, Carl Benz is awarded German patent number 37435 for a three-wheeled, self-propelled "Motorwagen". With a rear-mounted single-cylinder engine, the first automobile forever changes the way people move, and sparks a legacy of innovation that continues to this day.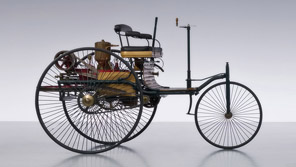 i

The first female driver.

"Bertha Benz, Carl's wife, decided to help promote his invention by taking it on a 120-mile tour without his prior knowledge. She also served as her own mechanic on the trip."

1886
4-wheel independent suspension
The Mercedes 170 features the first-ever fully independent suspension, which allows each wheel to respond individually. Along with a new hydraulic braking system, the 170 sets new performance and safety benchmarks that remain the gold standard today.
i

Independent thinking, inspiring control.

"Precise wheel control is a guiding principle of many later handling and comfort breakthroughs, from the first 4-wheel independent suspension on an SUV (the original M-Class), to the highly advanced Active Body Control (ABC), to the elegant simplicity of AGILITY CONTROL."

1931
1936

1939

Passenger-car safety development

1949

1951

Crumple zone (series production: 1959)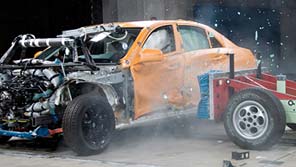 Crash testing program
For the first time, development of every new Mercedes includes an increasingly rigorous regimen of crash-testing. This vital learning tool was initially performed outdoors.
1958
1963

1973

Offset-frontal crash test
Antilock Braking System (ABS)
A concept first unveiled in 1970, ABS helps the driver retain steering control under heavy braking by preventing wheel lockup. It remains both a milestone in automotive safety and a cornerstone, with the ability to individually brake wheels serving as a fundamental element of countless future breakthroughs.
i

Brakes that accelerated progress.

"Single-wheel braking can also generate corrective rotation of a car about its vertical axis. This fundamental ABS benefit has since been put to use in innovations from electronic traction control and stability control to Active Lane Keeping Assist and Active Blind Spot Assist."

1978
1982

1985

4MATIC all-wheel drive (AWD)

1991

1992

Controller Area Network (CAN)

1995

Electronic Stability Program (ESP®)

1997
Tele Aid and mbrace
Introduced as Tele Aid and later enhanced under the mbrace® banner, this continually advancing suite of security, convenience and navigation features can connect drivers to their vehicle or to Mercedes-Benz Customer Assistance via smartphone, computer or three buttons inside the car. In 2012, the new mbrace2™ brought the Internet into the car, with new apps and expanded remote and in-car features.
i

Your world, in motion.

"With mbrace2, you can easily navigate to places you find on Google, Yelp or even Facebook friends' check-ins, all from your car."

2000
PRE-SAFE®
A groundbreaking system that can help prepare the occupants for an accident before it happens, PRE-SAFE can detect that certain types of collision might be imminent. In the precious moments before impact, it can snug the front seat belts and adjust the front head restraints to help optimize the effectiveness of the restraint systems.
i

Safety first, when seconds count.

"PRE-SAFE responds when active safety systems like ESP are fully engaged but not restoring control. If it senses a severe sideways skid, it can even close the windows and sunroof. And if no accident occurs, the seat-belt tensioners reverse, you reopen your windows, and continue on your way."

2002
2006

DISTRONIC PLUS with PRE-SAFE Brake
ATTENTION ASSIST
After measuring over 70 parameters in the first few minutes of a drive, this innovation can help detect signs of drowsiness and audibly alert the driver to take a break.
i

Added sensitivity, no added sensors.

"Remarkably, ATTENTION ASSIST operates entirely from sensors already in a Mercedes-Benz. It cleverly tracks and compiles input from existing systems, from steering behavior to a lack of interaction with dashboard controls, to determine that a driver might be getting drowsy."

2010
Today, Tomorrow, the Future
How you'll see even more of the world from your Mercedes-Benz.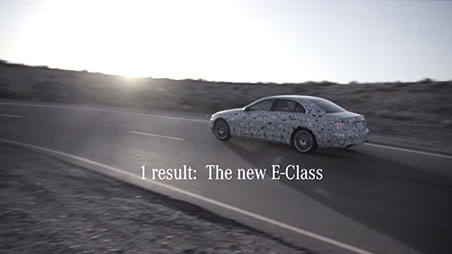 The new E-Class.
The story behind moving ahead.
The creation of a new E-Class launches a new era in the capability of the automobile. Arguably the most technogically advanced car on the road, its innovations in autonomous driving and predictive safety reset the standard for all cars. Mercedes- Benz engineers put millions of miles and thousands of of tests behind them, so that all cars can move ahead.
The F 015: Luxury in Motion.
Not just a prediction of the future, a preview.
The Mercedes-Benz F 015 "Luxury in Motion" research vehicle is no mere show-floor concept. It's a revolutionary autonomous vehicle capable of driving itself, while its passengers lounge in a sense of total connectivity. More than futuristic fantasy, it's a functioning preview of a new era of travel whose arrival has already begun.