Mercedes‑Benz Centralized Diagnostic Technicians
Advanced vehicles demand advanced care.
Transforming service to better meet your needs.
The Mercedes-Benz you drive is more than just a vehicle. It's a highly complex operating system that requires an unrivaled level of skill and precision to properly care for it. From the innovative Centralized Diagnostic Technician (CDT) Program to comprehensive inspections using the most cutting-edge tools and tests available, Mercedes-Benz is committed to taking service to the next level.
Schedule Service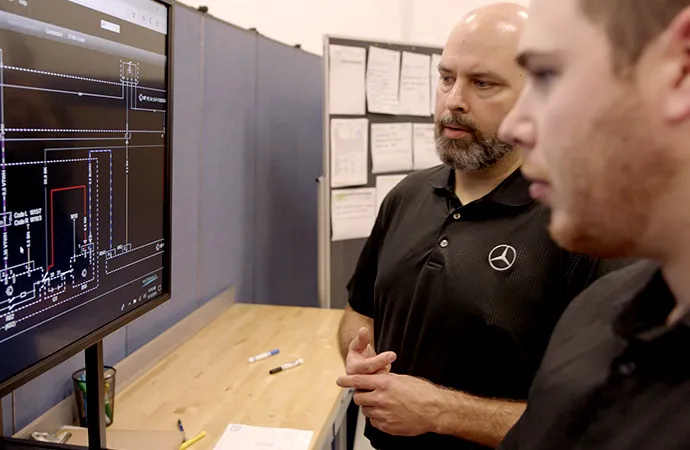 Training like no other.
Rigorous and extensive by design, the CDT Program trains elite Mercedes-Benz technicians on a process that clearly identifies — and documents — any issue that may arise. This process not only helps ensure that the repair will be done right the first time, but it enables all Mercedes-Benz technicians to learn the proper steps to take in order to work better, smarter, and faster as well.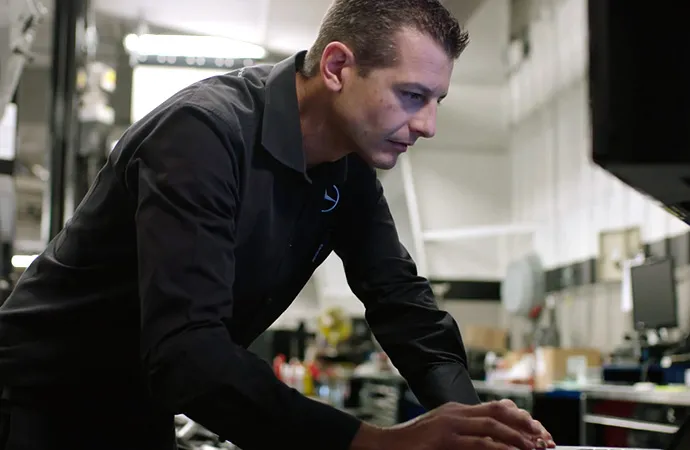 Care that never compromises.
By accessing proprietary information and analytics, our technicians have a distinct advantage when it comes to thorough inspection and accurate assessment of a Mercedes-Benz. By only working on vehicles like yours, they have a better understanding of just what it takes to keep it running at peak performance.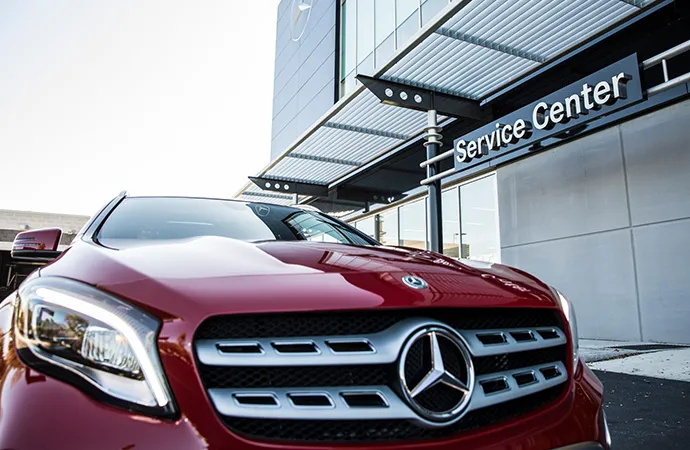 See what sets Mercedes-Benz apart.
All of our efforts when it comes to service are done with one thing in mind. To give you greater confidence and peace of mind behind the wheel. It's what you deserve as a Mercedes-Benz, and what you should expect when you put your trust in us.
Schedule Service