Mercedes-Benz Certified Pre‑Owned Reservations
Request to reserve the perfect CPO vehicle right from home. It's the ultimate luxury car-buying experience, only from Mercedes-Benz.
Find it. Reserve it. Own it.
When searching for Certified Pre-Owned vehicles, look for the Online Price to see if the vehicle is eligible to reserve. If so, you can request to reserve that vehicle, and begin your purchase online.

Online Pricing
Simply look for the Online Price. It's pre-negotiated with the dealer, so you can avoid the guesswork and skip the back-and-forth.

With a Transparent Pricing Breakdown
As part of your reservation request, we will estimate your monthly cost, including all applicable taxes and fees based on your ZIP code. You can select your down payment and terms, and we'll even help you assess the value of your trade-in vehicle if you have one.

Saving You Valuable Time at the Dealer
While submitting your reservation request, you can also submit a credit application to Mercedes-Benz Financial Services. You'll receive your results in as little as one business day, and be a step ahead when you go to pick up your vehicle.
How It Works
Request to reserve your CPO vehicle online by following these steps.

Look for the Online Price
When searching for CPO inventory.

Submit a Reservation Request
By providing some basic information and estimating your payment.

Receive Confirmation
Your dealer will contact you regarding availability, payment, and delivery.

Available in these areas, and expanding to dealers everywhere.
Online reservation requests are currently available at participating dealers in Alabama, California, Connecticut, Delaware, Florida, Georgia, Illinois, Kentucky, Louisiana, Maryland, Massachusetts, Minnesota, Mississippi, Nebraska, Nevada, New Jersey, New York, North Carolina, Ohio, Oklahoma, Oregon, Pennsylvania, Rhode Island, South Carolina, Tennessee, Texas, Utah, Vermont, Virginia, and Wisconsin. More areas will be added soon, so stay tuned to see when it's available near you.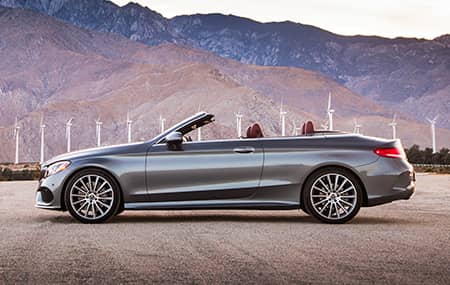 Start shopping for your dream Mercedes-Benz.
Browse through Certified Pre-Owned vehicles near you, and filter by price, model, color and more. Remember to look for the Online Price to request to reserve your vehicle today.
Shop Reservable Vehicles