Build Your Deal Online
For over 230 dealers nationwide, you can find the perfect Certified Pre-Owned vehicle and build your deal in a few easy steps.
A simpler way to shop for your next Mercedes-Benz.
Simply look for the Online Price, and click "Build Your Deal". In a few easy steps, you can get an estimate - including trade-ins, taxes and fees - and fill out a credit application if needed. Then, a dealer will help finalize your purchase.

Online Pricing
When shopping Certified Pre-Owned vehicles, look for the Online Price which has been set by the dealer. Oftentimes, this includes a special online incentive. Plus, there's less guesswork, and you can skip the back-and-forth.

Transparent Pricing Breakdown
To help build your deal, we'll estimate your monthly cost, including all applicable taxes and fees based on your ZIP code. You can select your down payment and terms, and we'll even help you assess the value of your trade-in vehicle if you have one.

Saving You Time and Travel
Once you've submitted your information, you can also apply for financing and receive your results in as little as one business day. The dealer will then reach out to arrange payment, as well as home delivery if available.
How It Works
Shop CPO vehicles and build your deal in a few easy steps.

Look for the Online Price
When browsing Certified Pre-Owned inventory.

Build Your Deal
Using our quick, step-by-step process.

Receive Confirmation
And finalize purchase with the dealer.

Available at over 230 dealers, and expanding nationwide.
Online shopping with the ability to build your deal is now available at participating dealers throughout the United States. More areas will be added soon, so stay tuned to see when it's available near you.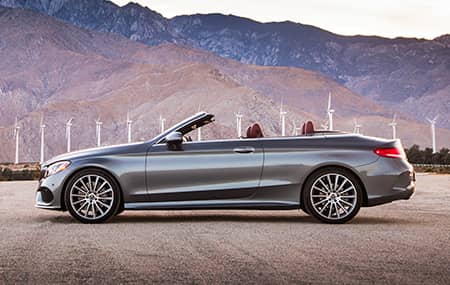 Start shopping for your dream Mercedes-Benz.
Browse through Certified Pre-Owned vehicles near you, and filter by price, model, color and more. Remember to look for the Online Price to start building your deal today.