Why work at Mercedes-Benz?
For more than a century, Mercedes-Benz has been committed to extraordinary engineering, visionary design and standard-setting innovation. Fulfilling our founder's promise to deliver "the best or nothing" requires the efforts and talents of many exceptional people. And that's why we strive to make our workplace one in which individuals feel challenged, fulfilled and able to reach their full potential.

Mercedes-Benz DRIVE
Training the next generation of the world´s best technicians.
Mercedes-Benz DRIVE is a 16-week technician training and development program housed in several state-of-the-art MBUSA Training Facilities across the country. The program is ideal for entry-level Automotive Technicians looking for a career with an Authorized Mercedes-Benz dealership.
MB DRIVE gives students the opportunity to learn extensive Mercedes-Benz product knowledge, customer service best practices and career preparation, ensuring that when they begin working at a Mercedes-Benz dealership post-graduation, they'll have what it takes to add value on Day 1.
The program's blended learning approach consists of 90% workshop instruction and 10% traditional classroom lectures, allowing students to gain hands-on experience with Mercedes-Benz equipment and vehicles. In addition, they'll learn Mercedes-Benz Workshop Information Systems and in-demand automotive technician skills such as diagnostic strategy.
Upon successful completion of the program and after just six short months of dealership experience, students will become Systems Technicians – a title that can take years to earn outside of MB DRIVE.
To be considered as a program participant, email Contact@MBUSATechs.com with your name, email and resume to begin the application process.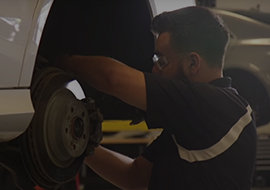 Life at MBUSA
Picture yourself in the family of the Three-Pointed Star. Find out all about how we´re organized and how we take care of our own.
Organizational Structure
Mercedes-Benz USA, LLC (MBUSA), a Daimler Company, is responsible for the Sales, Marketing, and Distribution of Mercedes-Benz and smart products in the United States. Learn more about MBUSA and our sister companies.
Sales
The MBUSA sales department supports fleet sales, and the dealer network with new and certified pre-owned sales on a national and regional level.
Marketing
The Marketing Department works to develop communications and programs to help drive sales; and drives long term aspiration for the brand.
Distribution & Logistics
The Distribution & Logistics Department ensures the timely delivery of vehicles, parts, and accessories in the U.S. They arrange for transportation from Mercedes-Benz global production plants; manage national inventory; ensure vehicle quality and standards; and distribute vehicles, parts, and accessories to Retail Centers.
Customer Service
Whenever Mercedes-Benz owners are in need, customer service is there, 24 hours a day/seven days a week, to answer their questions, provide solutions to problems, and offer technical and roadside assistance. Our staff of trained professionals also supports the dealer network, helping them better serve owners' needs.
Finance
The Finance Department oversees management of resources by controlling costs, managing and mitigating risk, and ensuring that MBUSA is in compliance with legal obligations. By applying standardized best-practice methods, strategies and guidelines, it ensures transparency, comparability, and value creation.
Corporate Communications/Public Relations
This department manages public relations and internal communications to retailers, to foster a positive news-media environment for MBUSA, Mercedes-Benz, smart USA and Sprinter products, and Mercedes-Benz, smart USA and Sprinter retailers, by cultivating relationships with key stakeholders and maintaining a positive media image.
Engineering
The Engineering Department primary functions are to ensure all Mercedes-Benz, smart and Sprinter vehicles for sale in the U.S. market meet all applicable regulations, operate as designed, and are able to be serviced by our dealerships. This includes functions such as product testing, developing service manuals, trend analysis on parts replaced under warranty, and product design modifications to specifically tailor vehicles to the U.S. market.
Human Resources
The Human Resources department's main focus is employees and optimizing business initiatives. HR impacts the business through talent acquisition, career development, succession planning, corporate compliance, associate relations, organizational effectiveness, benefits, and compensation.
Information Technology
MBUSA's IT organization plays a key role in the company. IT actively partners with the business units and functional areas to provide efficient, innovative and stable IT solutions. Nearly all business processes are supported by information technology – IT is the backbone of the company.
General Counsel
MBUSA's Office of the General Counsel provides legal support, counsel, and guidance to the entire company and its employees throughout the United States. The primary purpose is to ensure that the Company and its employees comply with all Federal, State, and Local laws and regulations.
Learning and Performance
MBUSA offers learning and performance resources to staff that enable them to stay on the cusp of technology, refine their existing skills, and develop and grow both professionally and personally.
Mercedes-AMG GmbH specializes in high-performance luxury cars.
Freightliner is the largest manufacturer of heavy duty trucks in North America.
Mercedes-Benz Financial is a full-service automotive finance company which provides exclusive products to dealers and customers.
smart is a German manufacturer of microcars.
Daimler Truck Financial is a leading provider of financial solutions that offer a wide variety of financing options for commercial vehicle operators.
Mitsubishi Fuso is a member of the Daimler Trucks division, the manufacturer of trucks and buses.
Orion International is a Canadian bus manufacturer that is part of the group Daimler Buses North America.
Thomas Built Buses Inc. is a bus manufacturer that produces school buses,activity buses/MFSAB, and commercial buses.
Detroit Diesel is a leading manufacturer of on-highway medium and heavy-duty diesel engines for the commercial truck market.
Maybach is a German luxury car manufacturer.
Setra is a Neu-Ulm, Germany-based manufacturer of commercial buses and touring coaches.
Western Star Trucks designs, manufactures, and distributes heavy-duty custom trucks for long haul and vocational applications.
Benefits Information
Simply put, the sustained strength of any company depends on the health and well being of its employees. Take a look at our comprehensive list of benefits.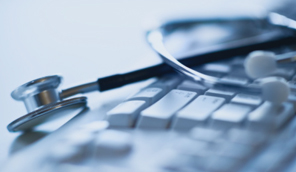 Mercedes-Benz recognizes that both employees and their performance are critical to the success of the organization and play a vital role in the achievement of our goals. Accomplishments are recognized and rewarded through a compensation program that is designed to be both flexible and highly competitive.
Here are just some of the benefits and programs that make Mercedes-Benz USA an amazing place to work:
Full Time Benefits:
2 medical plans
Dental plan
Vision plan
3 company paid life insurance plans and 4 supplemental plans
Company paid short term disability with salary continuation
Long Term Disability
2 Flexible Spending Accounts (FSA)
Company contribution to a Health Savings Account
401k – up to a 6% employer contribution
Voluntary benefits: Auto/home/pet/critical illness insurance
Time off:
12 company paid holidays
3 floating holidays in December
Wedding, moving and birth/adoption of a child day
12-16 vacation days which increase as your length of service increases
Compensation:
Performance based merit increases and bonus payments
Mercedes-Benz USA comprises eleven different departments, with an average of four core practice areas in each. Learn more about them -- plus MBUSA's sister companies.
MBUSA on LinkedIn
Connect with us on LinkedIn and see our latest news.