Johnny Mac Soldiers Fund
Johnny Mac Soldiers Fund honors military service and sacrifice by providing scholarships to veterans and military family members, particularly children of our nation's fallen and disabled. Since 2014, Johnny Mac has awarded $6 million in scholarships to over 700 Johnny Mac Scholars attending schools all over the country.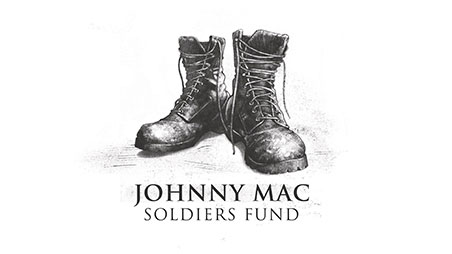 Laureus Sport for Good Foundation USA
Laureus Sport for Good Foundation USA is a nationwide network of youth sports programs focused on improving health, education, employment and social cohesion in underserved communities. Since 2012, Laureus USA has impacted over 480,000 youth in 110 cities nationwide and has supported the training and placement of over 3,300 coaches that now serve as mentors to youth in 82 cities.

Atlanta Community Relations Efforts
In Atlanta, this commitment takes the form of partnerships which protect and enable the next generation with such organizations as Junior Achievement, Children's Healthcare of Atlanta, Trees Atlanta, Families First and Camp Southern Ground. The company also partners with the Sandy Springs Community Assistance Center to address local needs. In addition to funding, MBUSA employees have participated in 70 local projects putting in over 4,000 hours of volunteer time.
MBUSA's Focus on the Westside
MBUSA is deeply committed to Atlanta's Westside, a fast-developing area surrounding the Mercedes-Benz Stadium that includes under-resourced neighborhoods. MBUSA has deployed its national partner, Laureus Sport for Good, here in Atlanta to utilize the power of sports to both provide safe afterschool options for youth as well as sports programming that is designed to motivate youth to stay within the educational structure. With Laureus and its own initiatives, MBUSA works with over 30 organizations serving the Westside. In a multi-year commitment, MBUSA is investing nearly $5 million in measurable programs to help create a sustainable future for the youth of the Westside.
Camp Southern Ground
As a company dedicated to upholding a high environmental standard for their new headquarters, one of the first projects was to find a good cause for all of the viable trees on the land which would house the new facility. While looking for a way to support the community, MBUSA found a partner in Camp Southern Ground, a state-of-the-art facility that serves children from all socioeconomic backgrounds, as well as children with diverse mental and behavioral abilities. Once transported to Camp Southern Ground, the trees were transformed in to building materials and furniture to support the camp for years to come. MBUSA continues to be involved with Camp Southern Ground through employee-based volunteer projects that enhance and beautify the 400-acre campus in Fayetteville, Georgia.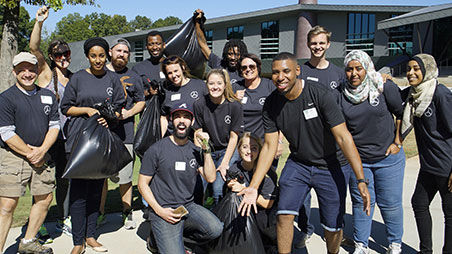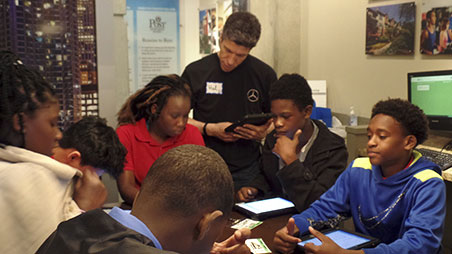 Junior Achievement of Georgia
With Junior Achievement of Georgia, we are preparing today's youth for tomorrow's economy. Together, JA and Mercedes-Benz are bringing authentic experiences alive for students by supporting local Discovery Centers as well as JA Academy a new program which provides learning modules focused on company-based case studies, job shadowing, career readiness, goal setting, shaping the customer experiences and effective decision-making. To date, hundreds of Mercedes-Benz employees have given thousands of volunteer hours serving as business coaches, sharing company expertise and providing insight about career options to impact the lives of youth.
Laureus Sport for Good Foundation USA
In conjunction with their national partner Laureus USA, on July 17th nearly 300 youth helped kick off Sport for Good Atlanta and a $3 million investment into the Westside community. The investment will help fund grants to 14 youth development organizations to strengthen the English Avenue, Vine City and Washington Park neighborhoods through the power of sport. National partner Laureus has also built a coalition of local non-profit, government and businesses. The coalition is all about bringing local expertise together to collaborate for greater change. These organizations share ideas and resources, and are able to make a deeper impact as a result.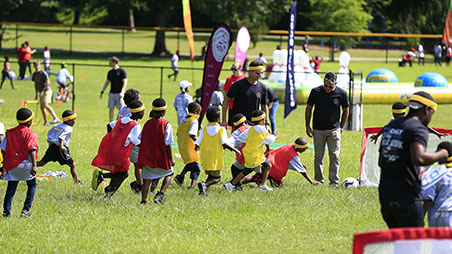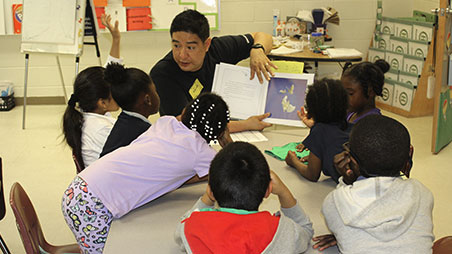 M.R. Hollis Innovation Academy
Located within blocks of Mercedes-Benz Stadium, M.R. Hollis Innovation Academy, a STEM-themed public school serving K-8th graders, has become a shining example of how the business community can help change the lives of students. MBUSA employees are passionate about their involvement here, building workplaces for students and teachers, assisting teachers with STEM activities in the classroom, and reading to students about social justice and other transformational topics. Many volunteers have made connections with students, some who have been through great transition, and in the end know they are part of an amazing effort of laying the foundation and creating bright future for these students.