Life, uninterrupted.
The Drive Kit Plus for the iPhone® keeps you connected to your world from your Mercedes-Benz.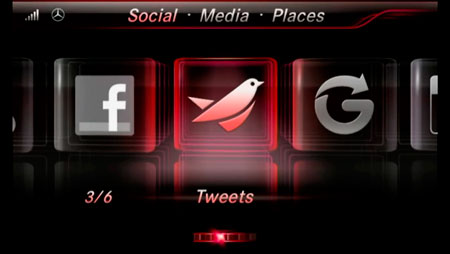 Social
Stay close to your friends, wherever you go. Check your Facebook® news feed and have Siri™ read the posts aloud. Like, check-in and comment on the go, with voice commands or customizable preset options. Stay connected with Twitter®, with a display of the latest tweets. Have Siri™ read them to you, send custom preset replies, and even share them on the go. You can also view Facebook event invitations, check the guest list, and RSVP. You can even download the event location directly to the system's navigation feature. Additional features become available when the vehicle is not in motion.
Media
Your music, when you want it. MyMusic lets you access the songs, podcasts and audio books on your iPhone. Search by genre, album, artist or playlist, and display cover art on the in-dash screen. Internet Radio brings you thousands of online stations from around the world. Search with ease and save your favorites as presets. And AUPEO!™ Personal Radio is a free online music service offering each listener an individual audio stream. Start by selecting an artist, genre or musical theme, then tailor it as you go. You can even share what´s playing on Facebook and Twitter.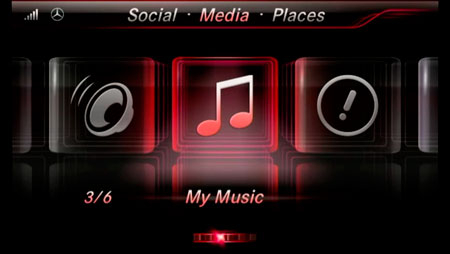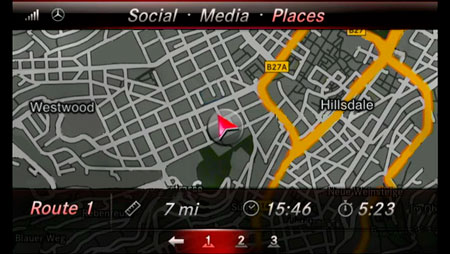 Places
The best sushi. The best hotel. The best way there. Navigate with the power of Garmin®, integrated within the free Digital DriveStyle app. Its vivid 3D maps auto-zoom to suit your driving style. Search Points of Interest from a vast onboard database plus Google™ Local Search, featuring Google Street View™. You can compare up to 3 alternate routes to your destination, and reduce your trip time with live Internet-based traffic info. High-quality text-to-speech route instructions guide you. Along the way, Glympse™ lets you share your location and ETA via Facebook, Twitter, email or text.
Additional Features
Stay in touch with your car from anywhere. The CarFinder feature of the Digital DriveStyle app helps you find your way back to your car after you park. Its location is automatically saved when you turn off the ignition and unplug your iPhone. And MyCar gives you a virtual peek at your car's dashboard. You can read your vehicle's current mileage, check the fuel level, and estimate how far you can drive before refueling.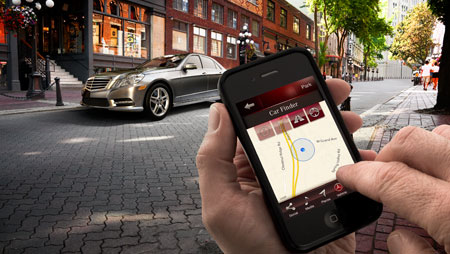 The Drive Kit Plus for the iPhone®