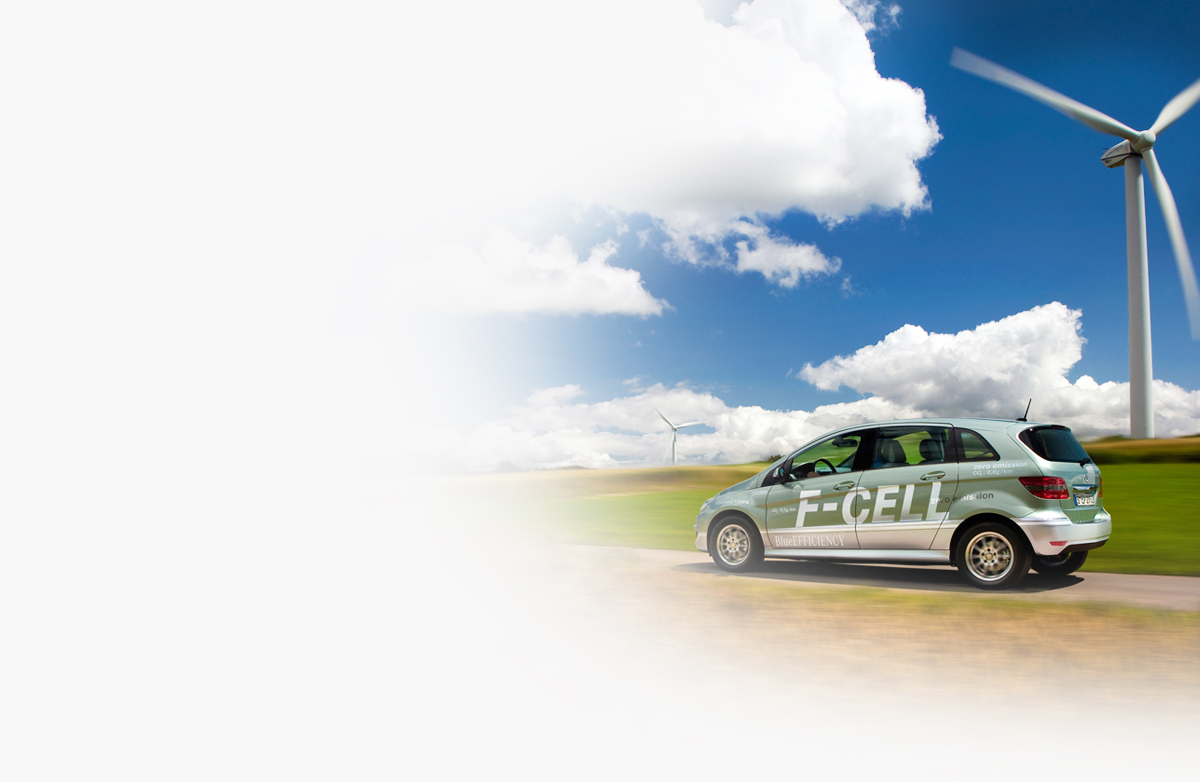 Imagine an electric car
that makes its own electricity.
The road to zero-emission mobility starts here.
The future doesn't belong to the internal combustion engine. The future is electric, but while plug-in hybrids and battery electric vehicles are great steps forward on that journey, they're not the only answer: Mercedes-Benz is working hard to harness the power of the most abundant element in the known universe. In other words, zero-emission hydrogen power.
The great thing is that we're nearly there. For 20 years,
Mercedes-Benz has refined the science and engineering behind hydrogen fuel cells; our first filled an entire van, but today, it's compact enough to fit unnoticed in a small car. That car is the B-Class F-CELL and not only is it real, it's available for lease right now in select markets.
Discover more about the F-CELL electric car