---
Performance
Excellent range, easy charging.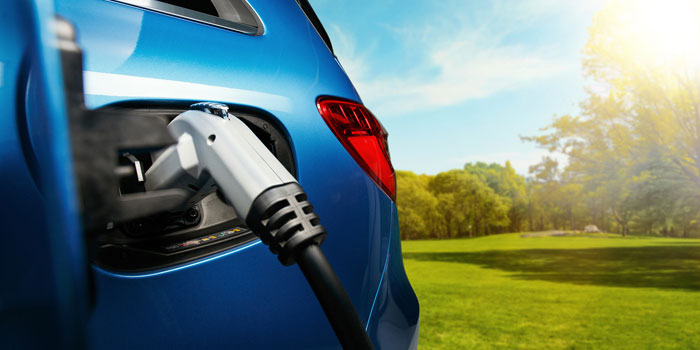 It might be the first electric car that recharges its driver.
Even with an impressive range of up to 87 miles per charge, the fun-to-drive B250e will energize you, too. It's easy to maneuver, eager to merge, suitable for most any commute, and simple to plug in and charge. Just two hours at a common public charging station can juice up its lithium-ion battery enough to go 60 miles.

Charging stations are easy to locate via the Mercedes me mobile app or Vehicle Homepage.
Driving range may vary based on terrain, temperature, driving style and other factors. Charging times are estimated and may vary by location and equipment.
Smooth, strong and silent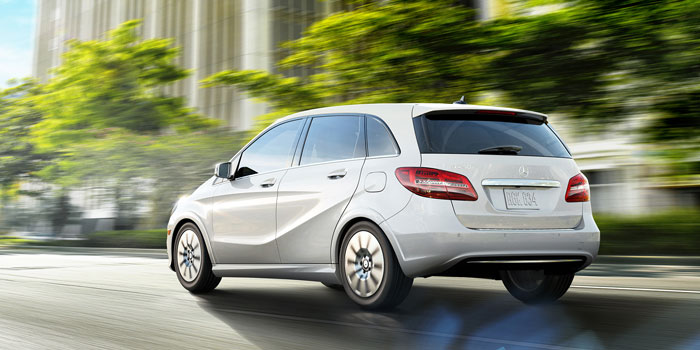 Powered by electricity. But still fueled by passion.
Without a drop of gasoline or a wisp of tailpipe emissions, the B250e can whisk you to 60 mph in just 7.9 seconds. Its advanced electric motor generates 251 lb-ft of torque (comparable to our best-selling sedan) starting at 0 rpm. So you get the full reward of its performance at any speed. Think of it as the strong, silent type.
Nimble, secure handling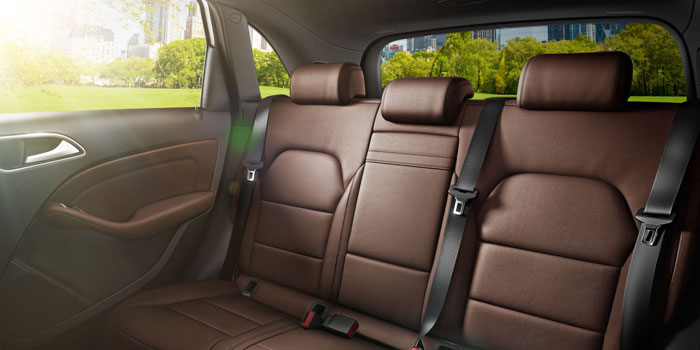 By moving everything lower, it elevates your confidence.
Clever packaging creates a compact 5-door with midsize room and sport-sedan fun. The energy module, including its high-capacity battery, is spread out under the cabin floor, for a substantially lower center of gravity. So even with its commanding view and generous space, it offers the nimble, sporty and stable handling of a Mercedes-Benz.
---
Design
Flexibility for five
Surprise. A perfect fit for you, your stuff, and your life.
Within its sleek yet space-efficient 5-door design, five passengers enjoy roomy accommodations, plus the versatility of folding rear seats and a wide-opening hatch. The electric drivetrain is minimized under the cabin floor and short hood. As a result, the people space can be maximized, for the comfort and safety expected of a Mercedes-Benz.
Easy on the eyes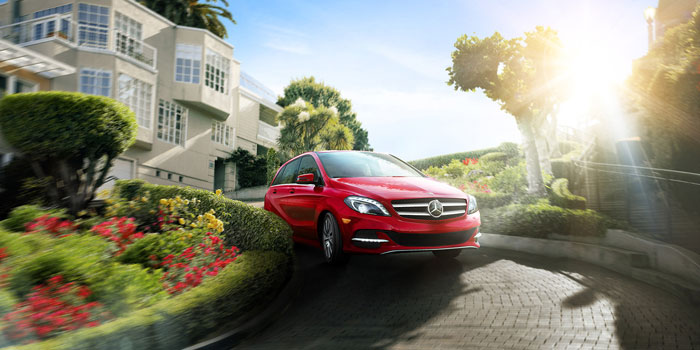 Science. Without looking like a science project.
Who says an EV has to look like it came from outer space? The B250e is designed around its inner space, and engineered to feel glued to the road. Its sculpting is aerodynamic. Its stance is athletic. And its details are iconic, from its grille to its LED taillamps. So it's sporty, elegant and fresh, without a hint of strange, eccentric or far-fetched.
Rich in its rewards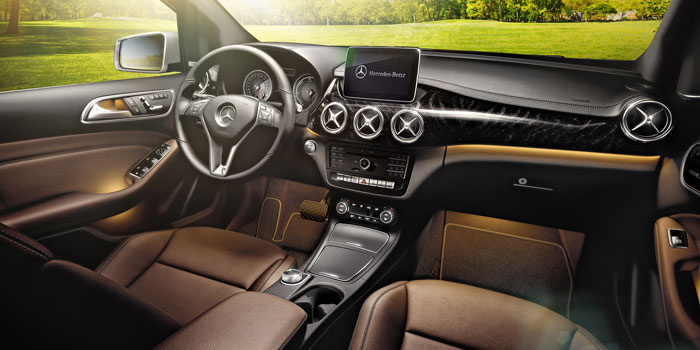 Genuine. There's simply no alternative to quality.
From its sporty multifunction steering wheel to its power front seats, the B-Class Electric Drive delivers premium features befitting a Mercedes-Benz. Available luxuries let you tailor its stylish cabin even further, from hand-finished leather and wood, to driving assists that watch your blind spot or even park the car hands-free.
---
---