Mercedes-AMGGT R COUPE
The green is in its genes.
AMG GT R COUPE
Developed in the Green Hell, the apt nickname for the beastly Nürburgring track, the AMG GT R condenses 50 years of motorsports victory into an all-time record 7:10.92 lap time. Lightened, honed and fortified, its racing bloodline has been greenlighted for the street.

AMG: Driving performance for 50 years

In an old mill in 1967, two automotive engineers with a passion for motorsports began turning Mercedes-Benz sedans into winning racecars. Today, as the performance division of Mercedes-Benz, AMG continues to create victory on the track and desire on the streets of the world. Every Mercedes-AMG vehicle is the product of craftsmen, designers and engineers who live to test limits, and for a singular goal: Driving Performance.

Some things cannot be mass-produced.

To create perfection and then vouch for it, with one's skill and one's name — is a principle that's lived and breathed at AMG. Every single AMG GT engine is hand-built by its own master craftsman. From the placement of the pistons to the recording of every torque spec, "One Man - One Engine" is a promise sealed by its creator's signature on the plaque affixed atop each engine. Even the heart of a Mercedes-AMG has a soul.

From the track to you, without a pit stop
Developed to be the purest distillation of GT3 racing technology in streetable form, the AMG GT R is the most formidable member of the AMG family. Strategic weight reduction, higher output, active aero, sport tires, and numerous performance innovations create a pure sports car that's more capable in every way, including the skill to thrill.
---
More air in, more power out

Bigger turbos, nested between the cylinder banks, force-feed 19.6 psi of max boost to reshaped cylinders and heads. From remapped engine management to a lightened flywheel, each of its 577 hp carries less than 6 lb of the car it can rocket to 60 in 3.5 seconds. [1]
Massive torque, in a lightweight housing

The front-mid-engine/rear-transaxle layout delivers an ideal 47.3:52.7 front/rear weight balance. Transmitting massive power between them, a carbon fiber torque tube is more rigid yet some 20 lbs lighter. The carbon fiber front fenders, roof, front splitter and underbody panels further slash weight.
Racing-bred suspension, track-tuned and road-ready

Adjustable coil-over springs team with the 3-stage adaptive damping of AMG RIDE CONTROL and active rear-wheel steering for unshakable control on road or track. Five AMG DYNAMIC SELECT drive modes let you dial in shifting, damping, exhaust sound and more.
Steering wheel, tires and brake
9-mode traction control, because traction is control

Even in the most capable track car, the driver runs the show. AMG Traction Control lets you dial in degrees of drive-wheel traction via a knob in the cockpit. Nine settings range from wet-road grip to driftable slip, so you can power out of turns with gusto.

Confident grip, seamless control: The cockpit is what the car does
Grippy DINAMICA microsuede wraps the steering wheel and trims the Nappa leather seats. Console controls evoke the biturbo V8 powerplant, and invoke its power. From the sound system to the structural braces concealed below, even the weight-saving measures assert that AMG never takes control lightly.
---
Aerodynamically advanced: From active intakes to fixed rear wing

Wind-tunnel tuning harnesses the air for counless benefits. Active lower grille louvers can cool the running gear or cut drag. Active carbon fiber underbody fairings draw car to road at speed. And even with wider tires and rear fenders and a huge fixed wing, the GT R has a reduced drag coefficient.
Forged wheels: AMG precision in its most genuine form

AMG® alloy wheels have long been icons of precision and panache. The pinnacle of these are forged for high strength with minimal weight, with the bonus of ultrathin spokes that showcase the AMG brakes. Three available styles are staggered in width and diameter, 19" front/20" rear, for ideal balance. [2]
Models
AMG GT R Coupe
$159,350* MSRP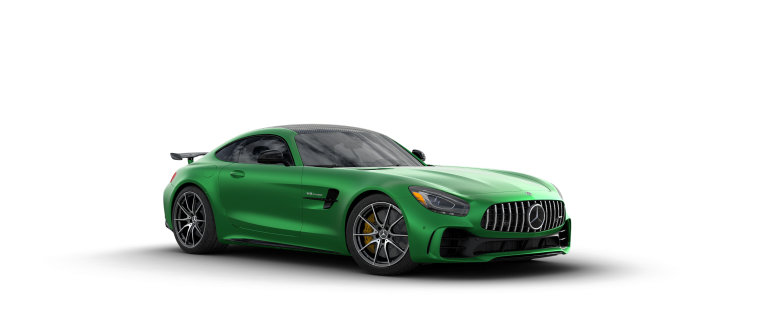 Engine 4.0L AMG V8 biturbo
Colors
AMG Green Hell Magno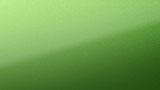 AMG Green Hell Magno

Black

Jupiter Red

Magnetite Black Metallic

Iridium Silver Metallic

Brilliant Blue Metallic

Selenite Grey Metallic

designo Cardinal Red Metallic

designo Diamond White Metallic

designo Selenite Grey Magno

designo Iridium Silver Magno

AMG Solarbeam Yellow Metallic
Acceleration 0-60 mph 3.5 sec†

Horsepower @ 6,250 rpm 577 hp

Torque @ 1,900-5,500 rpm 516 lb-ft