Roadside Assistance
When you drive a Mercedes-Benz, help is on call 24 hours a day, so if you ever need it, we'll be there.
A friendly voice. A helping hand.
The Mercedes-Benz Roadside Assistance Program takes pride in looking out for our customers. We'll help you fix a flat, jump-start the battery, or fuel up – whatever it takes to get you back on the road. Dial 1-800-367-6372, press the button in your vehicle, or use the Mercedes me app to contact us.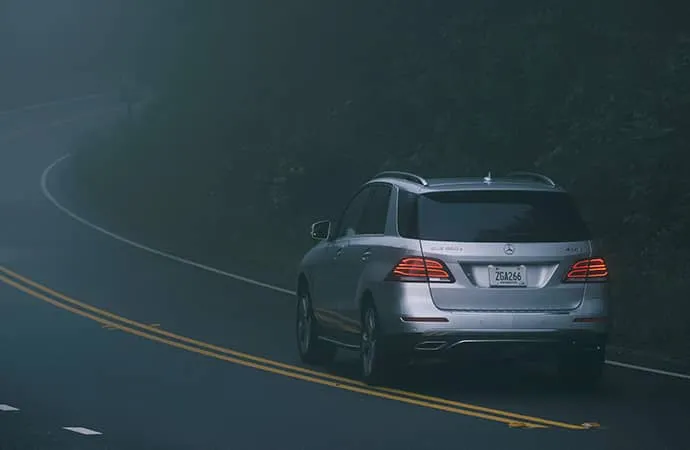 Vehicle Towing
If you're involved in an accident or have a mechanical issue, Roadside Assistance will arrange for towing to the nearest Mercedes-Benz dealer at no charge, and if your vehicle has sustained damage, a Mercedes-Benz Certified Collision Center can get right to work. Disclaimer[3]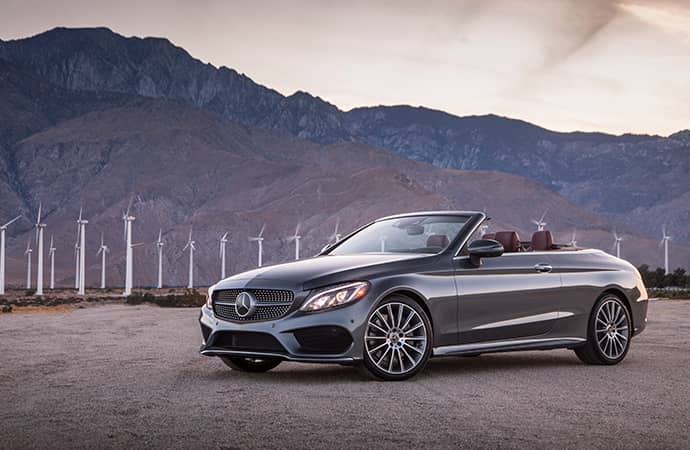 Trip Interruption
Trip Interruption keeps you ready for the unexpected. A Mercedes-Benz dealer will reimburse you up to $300 per nightDisclaimer[4] for lodging, food and related travel expenses if your vehicle breaks down under these conditions:
•You're more than 100 miles from home
•Your vehicle is inoperable and covered via warranty
•Your vehicle must remain overnight for repairs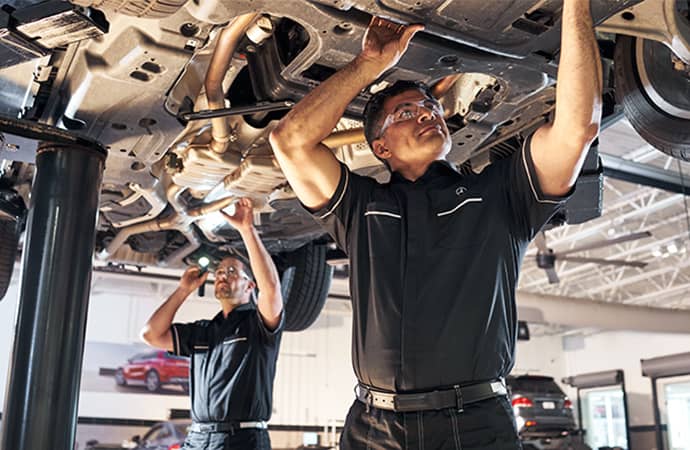 On-Site Technicians
If your Mercedes-Benz requires more than the complimentary services offered, a qualified technician will perform on-site service or arrange for service nearby. Often, special tools, parts and diagnostic equipment are required, but a Mercedes-Benz specialist will make sure you receive the help you need.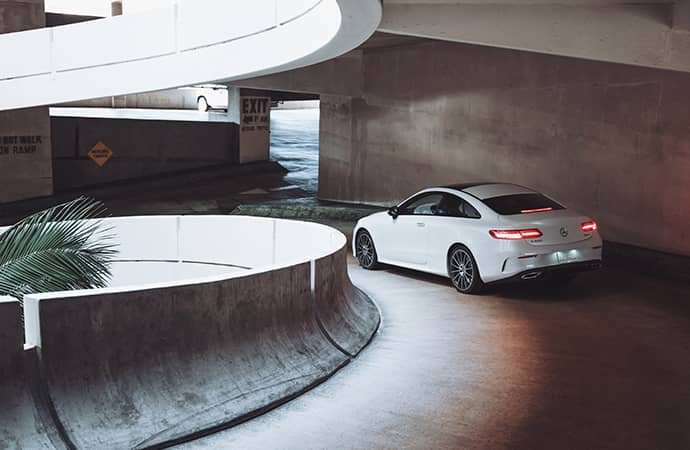 Eligibility & Restrictions
Any vehicle with a Mercedes-Benz Warranty (New Vehicle Limited Warranty, Extended Limited Warranty or Certified Pre-Owned Warranty) is eligible for complimentary Roadside Assistance. If you're still wondering if you're covered and what services are available, view our complete statement of eligibility and restrictions.
Learn More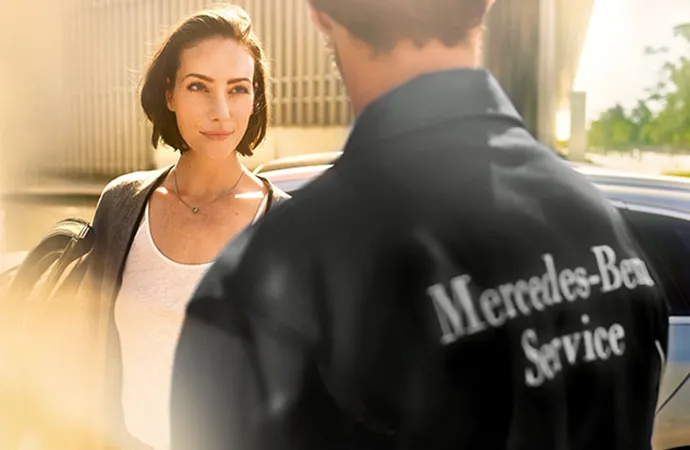 Getting Help
If you find yourself needing immediate assistance, there are a few ways to request it. You can call 1-800-367-6372 to speak with a representative, you can press the wrench or me-button in your vehicle, or you can press the Roadside Assistance button in the Mercedes me app. Whichever way you reach us, we'll always be ready to help.
Learn More