Financing Your Mercedes-Benz
Financing a Mercedes-Benz can pay off in the long run.
Flexible Terms
You can customize your financing arrangement according to your preferences with financing terms lasting from 24 to 72 months (available in most states).

Drive Everywhere
Buying your vehicle means no mileage restrictions, whereas leases often come with limits on miles driven.
Car Modifications
With ownership, you can modify your car any way you like with non-factory accessories (modifying a leased car is not permitted unless they are retailer-installed, factory-approved options).
Pre-Owned Financing
Considering a used car? Mercedes-Benz Financial Services will finance most pre-owned Mercedes-Benz models up to 5 model years old.
Retail Balloon Financing
Lump sum balloon payment at end of finance term results in lower monthly payments than standard financing. Final balloon payment must be paid in full by cash payment or financing arrangement (if available).
Insurance
Your Mercedes-Benz Financial Services First Class Financing agreement requires continual comprehensive and collision insurance on your vehicle.
Ask your insurance agent to send policies, renewals or carrier changes to:
Mercedes-Benz Financial Services
Insurance Services Department
P.O. Box 685
Roanoke, TX 76262-1800
Please see your financing agreement.
After notifying the police (where necessary), please notify your insurance agent and our Insurance Support Services Department Monday -Friday between 9 a.m. and 6 p.m., Eastern at (866) 321-8351.
If you're renewing, canceling or changing carriers, have your agent send a copy of your new policy or binder to Mercedes-Benz Financial Services at the address below. Please include a copy of your current policy as a reference. Please make sure the "loss payee" language is correct. Cancellation notices must be received by Mercedes-Benz Financial Services at least 30 days prior to the effective date. Send to:
Mercedes-Benz Financial Services
Insurance Services Department
P.O. Box 685
Roanoke, TX 76262-1800
Vehicle Care
We recommend that you follow the maintenance schedule outlined in your Owner's Manual. An authorized Mercedes-Benz Dealer should do all service and repairs. To find a MB Dealer near you, call 1.800.FOR MERCEDES (1.800.367.6372) or visit MBUSA.com.
Payoff
Your financial obligation ends with your last payment,provided no other charges are outstanding. You may pay off the remaining balance of your loan at any time before the last payment is due.
You can access your Account Information on mbfs.com, the My MBFS app,or by calling our 24-hour Automated Information Line at 1.800.654.6222. You can also contact your local Mercedes-Benz Dealer for details. If you are currently using the Auto Pay program to make monthly payments, please request cancellation of Auto Pay at least 10 days prior to paying off or trading in your vehicle to ensure that the funds are not debited in error.
For the fastest processing, please send a Cashier's Check to:
MB Payoff Standard Mailing Address:
Mercedes-Benz Financial Services
P.O. Box 5209
Carol Stream, IL 60197 -5209
MB Payoff Overnight Mailing Address:
Mercedes-Benz Financial Services
Box# 5209
8430 West Bryn Mawr Ave., 3rd Floor
Chicago, Illinois 60631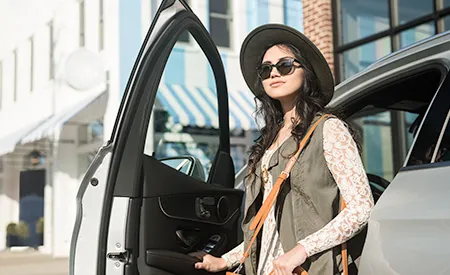 Leasing a Vehicle
If you're interested in leasing a vehicle, visit our Leasing page to learn more.