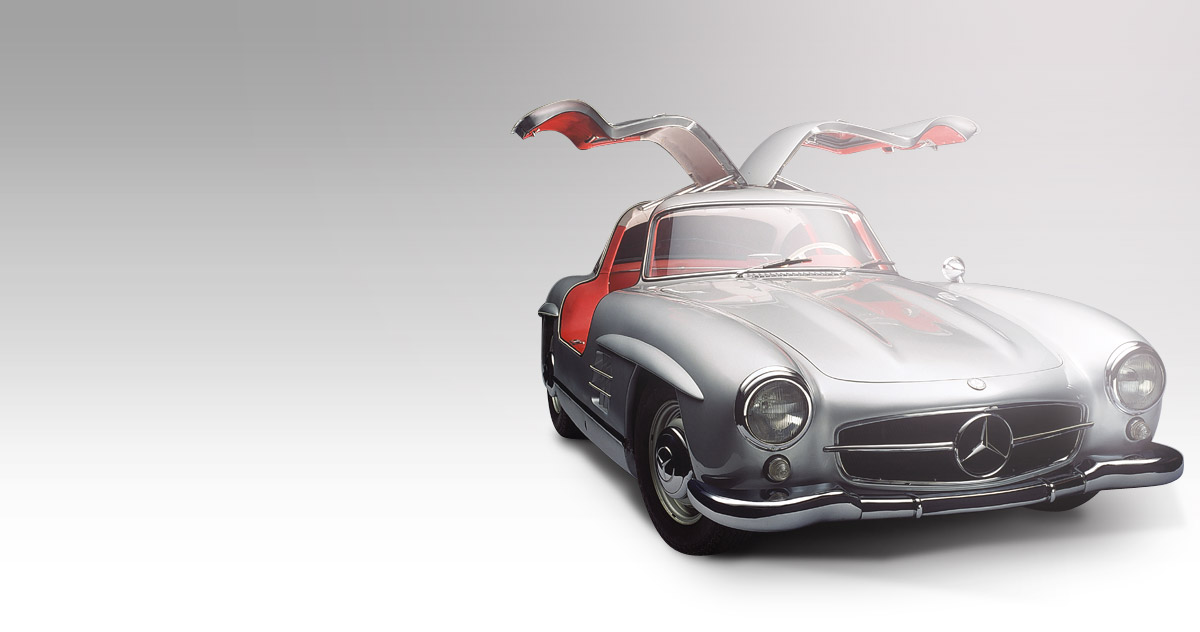 Classic Car Exhibitions
To understand where we're headed,
it helps to appreciate where we've been.
For more than 125 years, we've expressed all of our passion, imagination and ingenuity in the form of the automobile. So it follows that competitive classic car exhibitions -- often called "Concours d'Elegance"-- provide a perfect opportunity to see firsthand how Mercedes-Benz has shaped the automotive future.
Experts from the Mercedes-Benz Classic Center will be on hand to answer questions, while private collectors are always ready to talk about their prized, four-wheeled possessions. The point is: there's no better way to see where we're coming from than with your own two eyes.
The concours season officially opened with the Amelia Island Concours d'Elegance, held just off the coast of Northeast Florida. Founded by Mercedes-Benz 20 years ago, our history is always well represented by private collectors, and frequently in an official capacity by the Mercedes-Benz Classic Center -- whose stunning restoration work never ceases to draw a crowd.
Amelia Island Concours d´ Elegance
March 11th - 13th, 2016
The Ritz-Carlton
4750 Amelia Island Parkway
Amelia Island, Florida 32034
The Pebble Beach Concours d'Elegance is considered the most prominent vintage car show in the world. Besides featuring some of the most prized collector cars on earth, this annual celebration of the automobile takes place on the fairway of perhaps the best "finishing hole" in golf -- the 18th at Pebble Beach, overlooking the Pacific Ocean.
Pebble Beach Concours d´ Elegance
August 18th - 21st, 2016
The Lodge at Pebble Beach
1700 17 Mile Drive
Pebble Beach, California 93953
Whereas many concours place an emphasis on passenger cars, The Quail: A Motorsports Gathering focuses on sports cars -- specifically, vintage automobiles that were bred for the track, have competition history, or can be counted as precursors to what would eventually become the hot rod. And it all takes place against the backdrop of the Santa Lucia Mountains.
The Quail, A Motorsports Gathering
Friday, August 19, 2016
Quail Lodge Golf Club
8000 Valley Greens Drive
Carmel, California 93923