Logo Projector | $220
Other Models
LED Mercedes star projectors, set of 2. For the exit lamps in the side doors.
More Interior Accessories
Illuminated Door sill panel
$600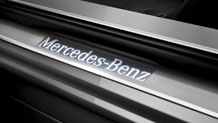 Flacon perfume atomiser
$115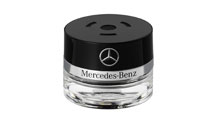 Genuine Mercedes-Benz Accessories
Genuine Mercedes-Benz Accessories allow you to define your driving experience with the same uncompromising quality and standards you have come to expect in your vehicle.
> Learn More
Lifestyle & Classic Collection
Express your automotive allegiance (and pass it on to family and friends) with our range of finely crafted offerings designed exclusively for Mercedes-Benz.
> Browse and Shop