Wherever your journey takes you - these velour floor mats reliably protect your car's interior from dirt, damp and wear. The mats are manufactured from high-quality pure polyamide velour and meet the highest of standards: dirt-repellent, antistatic, flame-resistant and, thanks to the non-slip backing, both safe and adaptable. The driver and front passenger mats can be secured in place using the special fastening system. The mats also serve as a visual highlight: they are edged in fine nubuck. Thanks to a broad range of colours, the mats are suitable for any interior. You can rely on the usual Mercedes-Benz quality standards: we have tested the mats with regard to odour, flammability, fogging and scuffing and they have passed with flying colours.
More Vehicle Care and Protection Accessories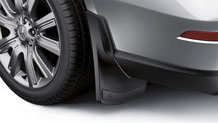 AMG Indoor Car Cover
$310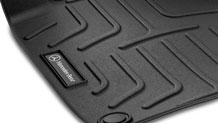 Genuine Mercedes-Benz Accessories
Genuine Mercedes-Benz Accessories allow you to define your driving experience with the same uncompromising quality and standards you have come to expect in your vehicle.
> Learn More
Lifestyle & Classic Collection
Express your automotive allegiance (and pass it on to family and friends) with our range of finely crafted offerings designed exclusively for Mercedes-Benz.
> Browse and Shop